Compare Smart insurance costs for all models
You'll have a hard time finding any car more suited to city and town driving than those in the Smart range. Capable of squeezing through gaps of just 1.66 meters and fitting into some parallel parking bays nose-first, they make outstanding choices if you live in a built-up area – and their modest engine sizes make them very economical to insure.
You'll find virtually all Smart cars in the very bottom-most insurance groups – so if you're shopping for cheap Smart insurance, you'll have plenty of options to choose from. Aside from low purchase costs, part of the reason Smarts are quite so cost-effective to insure relates to the power they produce. First-generation cars had a very modest 0.6-litre (600cc) engine, while slightly more modern Smarts generally have either a 0.8 diesel or 1.0-litre petrol. With small engines comes small power – but in such a small car, Smarts never feel sluggish – so zipping around town can be done with very small insurance premiums – even if you look at a pre-owned sporty Roadster model.
Smart now produce variations of 2 cars for the UK market – the Smart Fortwo, and the Smart Forfour – their names giving a hint at how many people each will carry. There are Cabrio and Coupe versions of the Fortwo available – and electric EQ versions of all derivatives too – so you won't struggle to find a new Smart that's exactly right for you.
Whichever Smart suits your way of motoring, we'll find an insurance policy that's the perfect fit too. You can choose from fully comprehensive, third party, fire and theft, or third party only cover – and you'll be able to tell us exactly the kind of driving you do, so you don't find yourself paying for any insurance perks you don't need.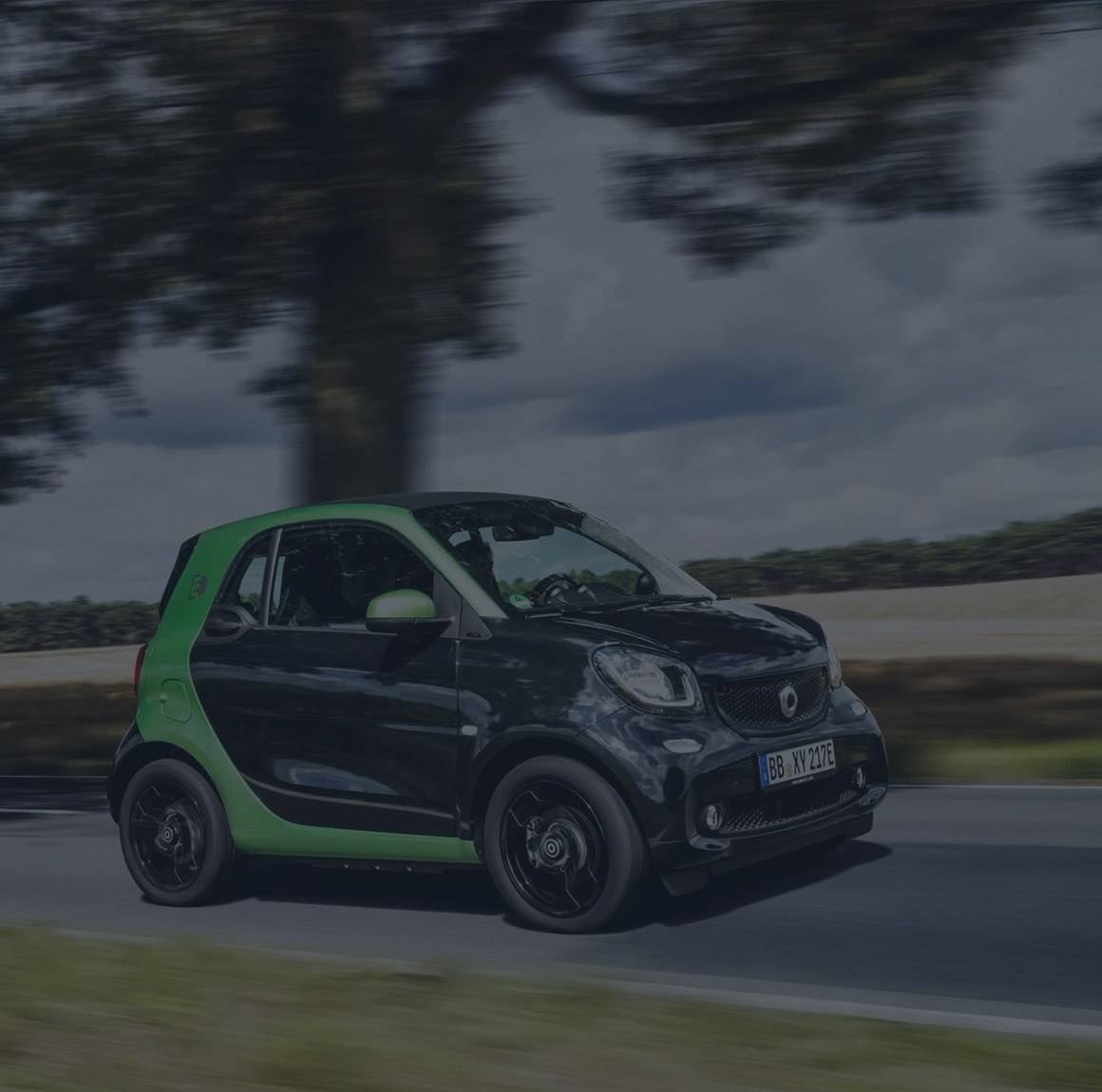 Reducing your premiums even further
As well as standard policies, we're proud to offer a range of telematics options when you insure your Smart car. A telematics box will monitor the way you drive, rewarding careful drivers with reduced cost policies.
If you're going to be taking it steady in your Smart, or you're simply using it for a limited number of miles each year, you might want to explore the cost-reducing benefits of telematics cover.