Compare Skoda insurance costs for all models
There are few brands that can claim to have reinvented themselves quite as successfully as Skoda. Until the late '90s, it's fair to say that Skoda had very few fans in the UK – but all that changed when the VW took control and started to transform the marque into one of the most highly-regarded brands on the road today.
Skoda currently produces 8 vehicles for the UK market – from the compact and economical CitiGo to the burly 7-seat SUV, the Kodiaq. As well as excellent reliability, Skoda is known for generously loading their vehicles with plenty of equipment – so the brand's vehicles aren't just cost-effective – they also come with plenty of technology onboard.
With its small engines and modest £8,900 price tag, the cheapest Skoda to insure is the CitiGo – but the Fabia isn't far behind it – with prices starting from £14,200. In fact, premiums remain affordable throughout the range – even as you explore the new Scala (the replacement for the Rapid and Rapid Spaceback), Octavia, and Superb vehicles – although it's worth avoiding vRS specs and powerful Superb models if you're hoping to find cheap Skoda insurance.
Even if you decide to explore the very highly rated Karoq and Kodiaq SUVs, you won't find performance or prices that push your Skoda into especially high insurance groups – and a superb level of onboard security help to keep premiums down.
Whether you decide on a fully comprehensive policy for your Skoda, or you'd like to keep costs down by opting for third party, fire and theft – or third party only cover, you can find a policy that suits your needs, your Skoda – and your pocket. We can even find telematics policies that monitor your driving – to ensure cover reflects the way you drive – not just what your car is capable of.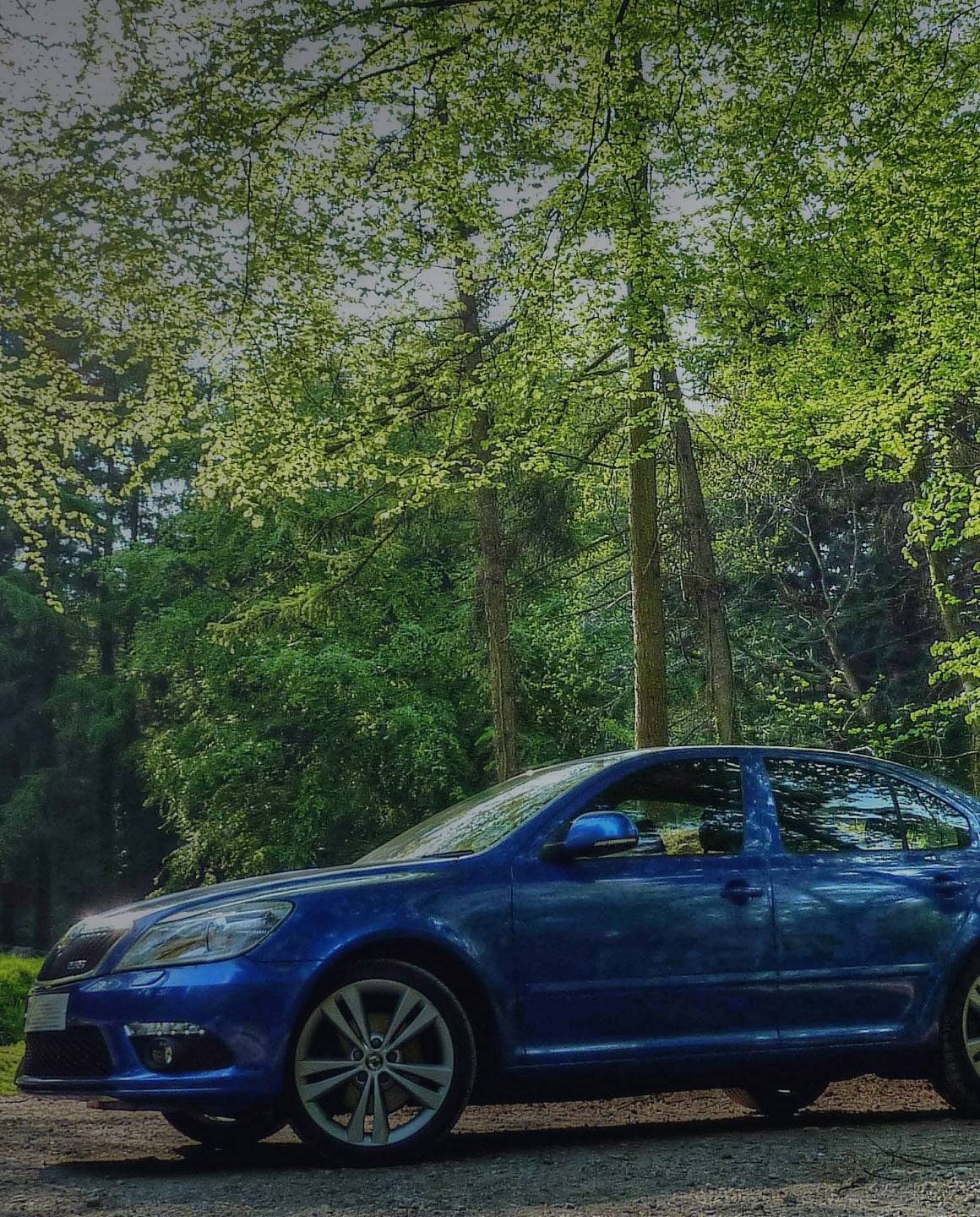 Skoda classic car insurance
They might not have been everyone's dream car, but At Car.co.uk, we know that classic Skodas have developed a significant following in the UK – and we realise you might not use yours like a modern Fabia or Octavia.
As such, you can find cover that suits your needs exactly. Whether you're in the process of getting your Skoda on the road after restoration or simply looking to find cover that values your classic appropriately, we'll help.