Compare Porsche insurance costs for all models
If you're looking at buying a Porsche, you won't be surprised to find that most models occupy the highest insurance groups. That said, higher insurance groups don't necessarily mean you have to pay over-the-odds for cover – especially since we work with a range of specialist providers who work specifically with Porsches and other high-performance vehicles.
Despite being a highly prestigious marque, it is possible to find cheap Porsche insurance – and it helps to find a cost-effective car in the first instance. Perhaps the cheapest modern Porsche to buy and insure would be a 944 or a 986 Boxster. While both of these cars have a solid following in their own right, they were more cost-effective than the 911s of their respective era – each delivering slightly less power than their more iconic sibling.
At any given time, around half the preowned Porsches on the market are variations of the 911. While the term '911' describes the German manufacturer's flagship rear-engine car, you may find insurance companies refer to each model with its unique identifying code; so 964, 993, 996, 997, 991, and most recently, the 992. Of course though, Porsche has expanded its range of vehicles significantly over the last 10-15 years, with the 718 Cayman, and 718 Boxster both coming close to 911 performance – although often slightly less costly to insure.
If you'd like to own a Porsche but don't want to limit yourself to the 2+2 layout of the brand's out-and-out sports cars, you'll be pleased to hear that there now 2 luxury SUVs and a family saloon to choose from too. The Cayenne, the Macan, and the Panamera stay true to Porsches' luxury and performance – while offering significantly more space inside.
Whichever Porsche is right for you, you can find cover that protects your car, and suits your pocket.
Porsche classic car insurance
If you're the owner of a classic Porsche, we appreciate that it's not going to be driven like a standard car.
Whether you're in the process of restoration, or you're looking for cover for events and specialist shows and track days, we're here to help. Our dedicated Porsche insurance policies will provide exactly the cover you need, expertly tailored to you and your car.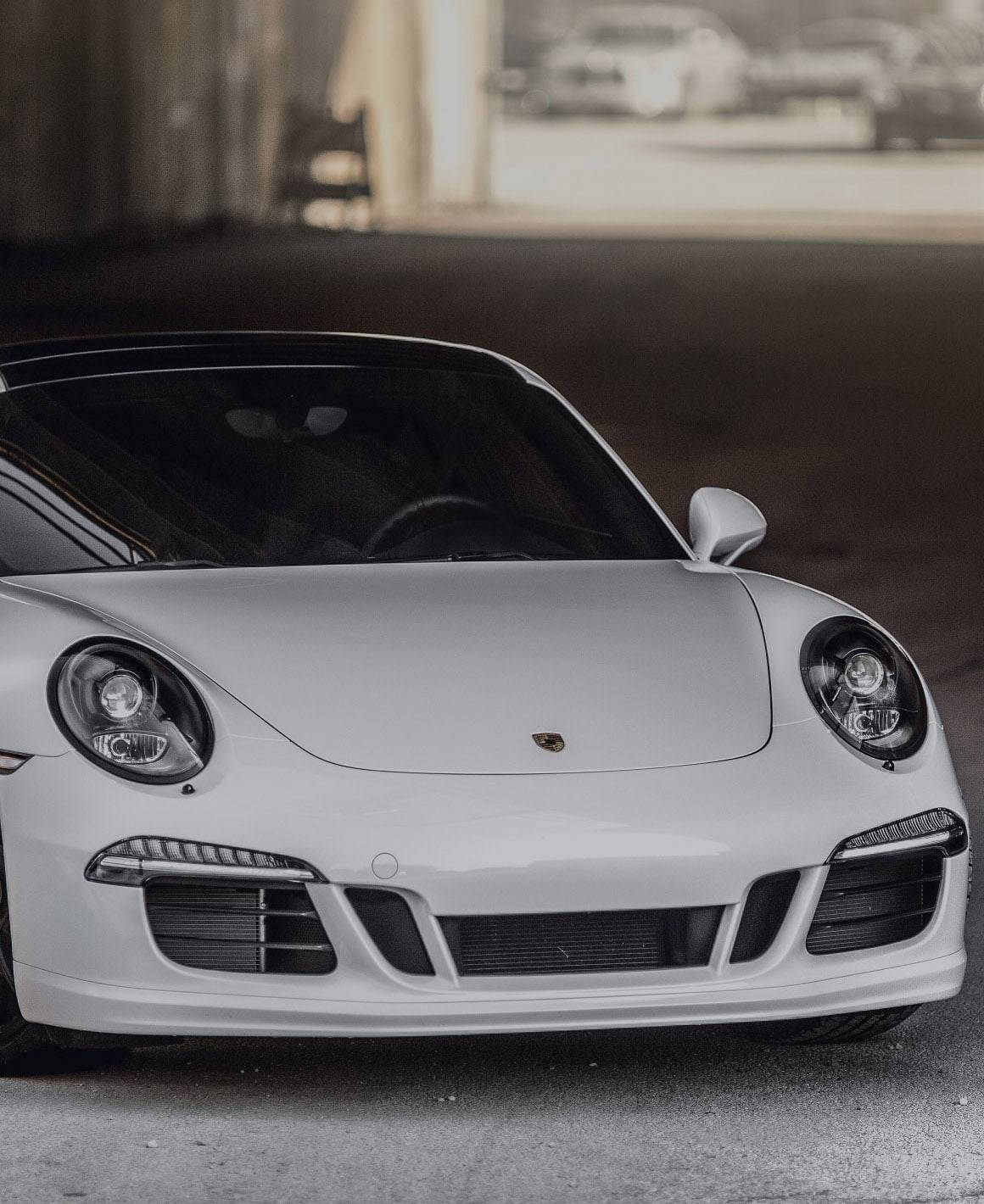 Porsche cars, with their racing heritage and powerful engines occupy some of the highest insurance groups around. With blistering performance from the beloved manufacturer, these luxury sports cars often do come at a premium compared to other car makes. As a reference, here is a list of popular Porsche models. If you are in the market for a new Porsche you can get an insurance quote today and see how much it will be to insure your planned purchase.
Porsche Cayenne 3.6L (2011 - 2014) - Insurance Group 40
Porsche Cayenne V6 3.2L (2004-2007) - Insurance Group 44
Porsche Cayman 2.0L (2016) - Insurance Group 42
Porsche 911 Carrera 3.6L (2004-2008) - Insurance Group 49
Porsche 911 GT2 RS 3.6L (2010) - Insurance Group 50
Porsche Panamera Turbo 4.8L (2013) - Insurance Group 50