Compare Maserati insurance costs for all models
Maserati produces exquisite Italian sportscars – and, as such, you can expect insurance premiums to reflect their high design and performance. It's fair to assume that any Maserati you choose will occupy one of the upper insurance groups – and while that makes finding cheap Maserati insurance quite difficult – we'll always help you find excellent value cover from our range of specialist providers.
If you're looking to find the cheapest Maserati to insure, exploring pre-owned options is probably a good place to start. The large, 4-door Quattroporte and sportier Coupe, 3200, or Spyder models from 2000 onwards have significantly reduced purchases prices – helping with premiums. Of course, these things are relative – and you will need to be aware that even if you can find good examples starting at around £10,000, most will still be boasting almost 400bhp.
If you decide to buy your Maserati from the factory, the Ghibli is the most cost-effective way to purchase and insure – with comparatively sedate diesel options producing around 275bhp from a 3-litre powerplant. Naturally, things get faster and more costly from there, with the SUV Levante available with the same engine for around £60,000 – and the Quattroporte at £75,000.
If price falls well behind performance in your priority list, then stepping into the GranTurismo is the next logical move. In line with its Ferrari powered predecessor, the Gransport, the GranTurismo comes with a very lively 460bhp and a sub-5 second 0-60mph time – so expect insurance premiums that are just as lively. As you would expect from an Italian manufacturer, there's a convertible version of the flagship car too – the GranCabrio – with just as much power – but an extra £12,000 purchase price.
Whichever Maserati is right for you, we'll help you insure it – and we'll make sure we check our full range of performance specialists to ensure your price won't be beaten.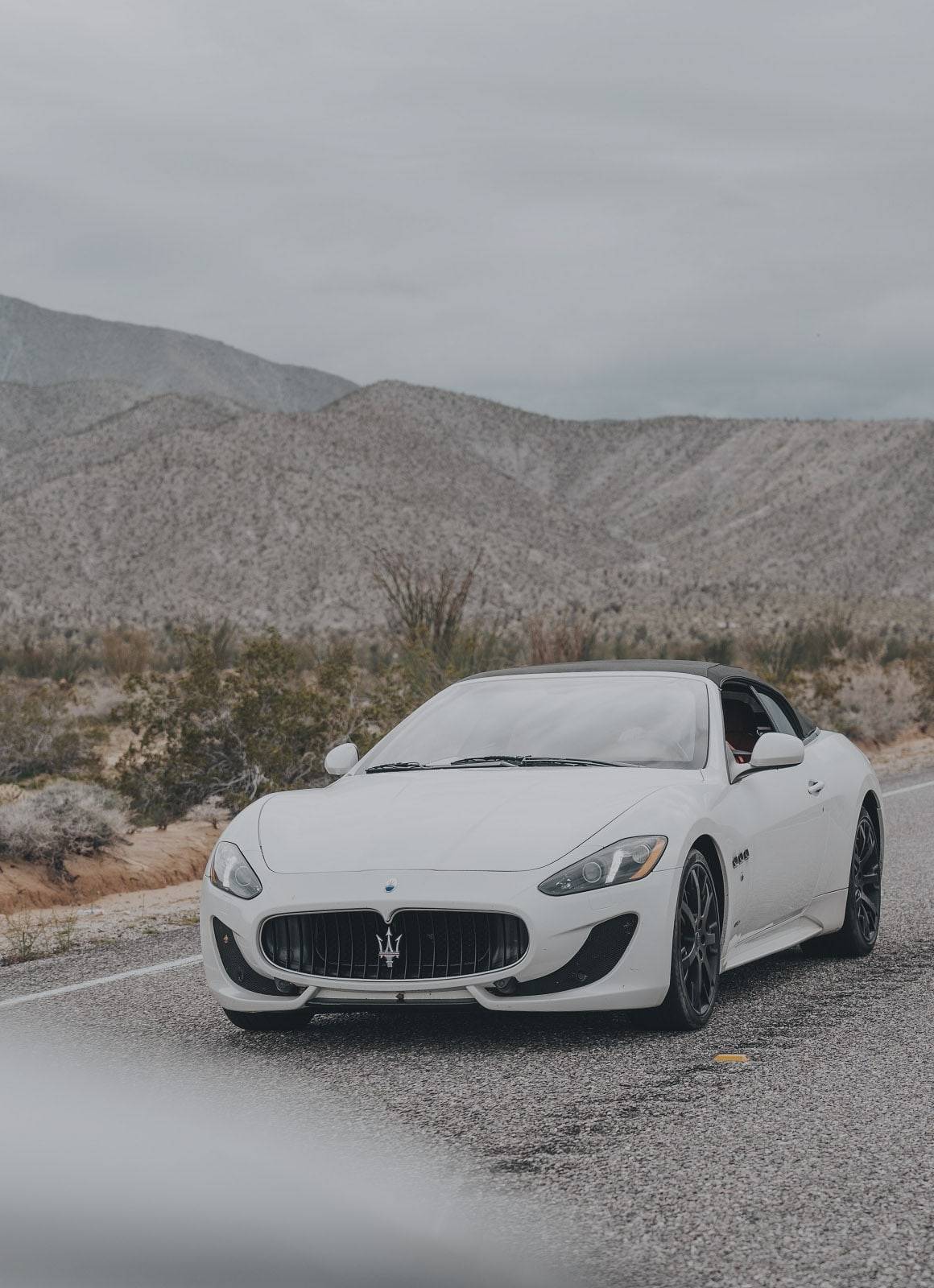 Maserati classic car insurance
If you've got a classic Maserati, we appreciate that it's unlikely to be a car that you take to the supermarket or drive to work in. As such, we can help you find specialist quotes that suit classic car owners perfectly.
Whether you're in the process of restoring your Maserati to its former glory, or you're a regular and shows and events and track days, we'll find a policy that values your car appropriately, and offers outstanding cover.