Compare Jeep insurance costs for all models
While Jeep has traditionally produced large off-road capable luxury 4x4s, more recent expansions of its range have included smaller, more modestly powered vehicles, in an effort to take a share of the UK's SUV market. The firm's larger, more powerful 4x4s have previously had insurance premiums to match – but these new Jeeps occupy much lower insurance groups.
The cheapest new Jeep to insure is the Renegade. With an on the road price of less than £20,000, it's the brand's most cost-effective car yet – and the 1.0-litre petrol engine option ensures premiums are kept affordable. That said, the Renegade is also quite small, so if you're hoping for a larger Jeep without sending your insurance sky-high, you might want the Compass on your shopping list.
There's a fairly significant jump up in asking price beyond the Compass. The Wrangler brings serious off-road capability to the range, with engine pulling power to match. Although, if you'd like your Jeep with a little more refinement, the Grand Cherokee provides plenty of power and luxury. In true US manufacturer fashion, Jeep also provides a big-power SUV in the form of the Grand Cherokee Trackhawk – boasting a 6.2-litre V8 that provides a 0-62mph time of less than 4 seconds. Naturally, you can expect your insurance premiums to accelerate just as quickly!
Of course, you don't have to buy new to get the Jeep capabilities and refinement, the pre-owned market offers some excellent value models – including the Commander, the Patriot, and even the occasional vintage WIllys.
Whether you plan to buy new or used; you can find cover. Our car insurance comparison contains a range of insurers that can provide fully comprehensive; third party, fire and theft; or third party only policies to suit a range of budgets – and we'll always make sure your policy is tailored to fit your driving and your Jeep.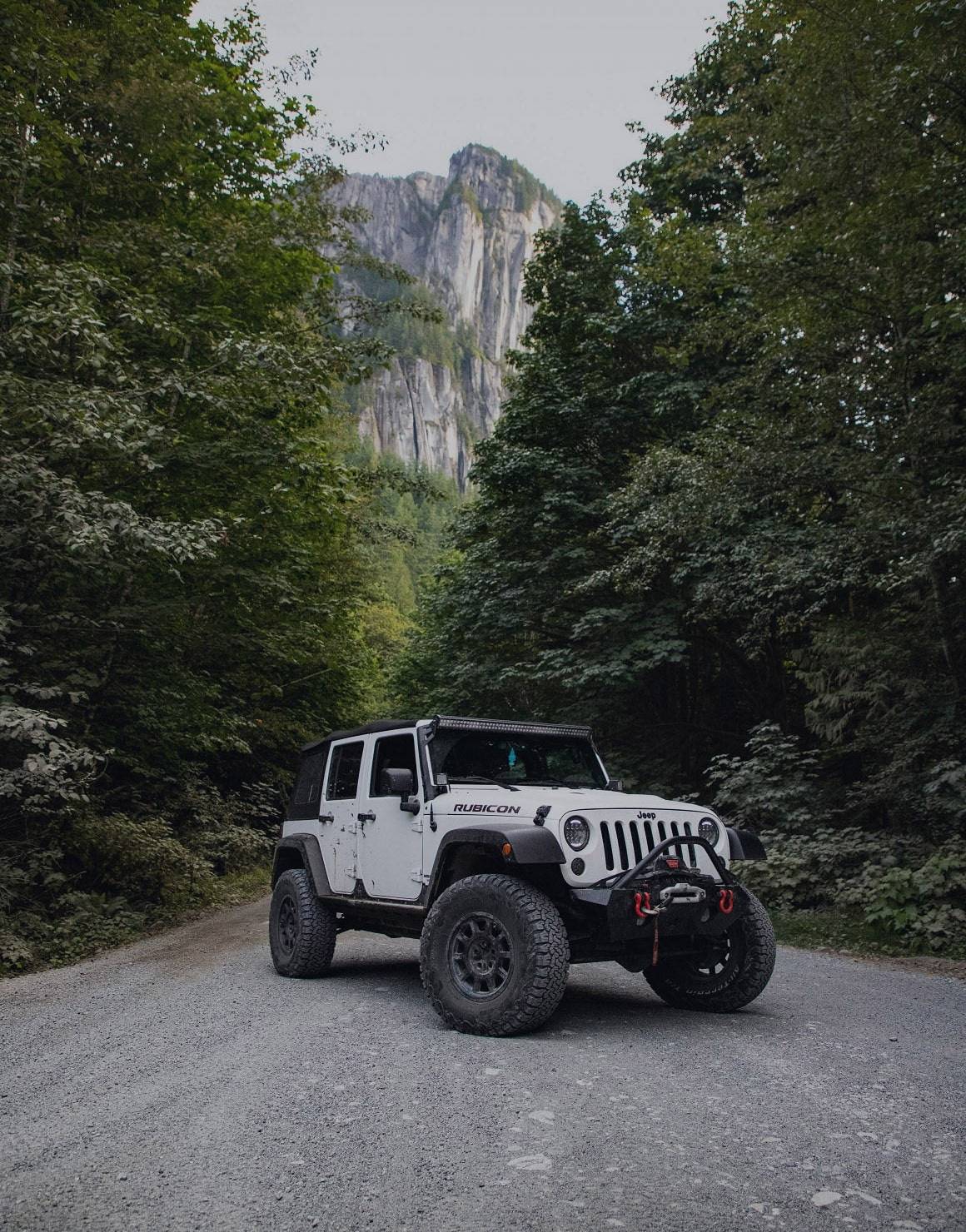 Jeep classic car insurance
If you've got a classic Jeep, we know it's probably not going to be used in the same way a modern Renegade or Cherokee might. In fact, we realise a lot of classic Jeeps see more polish than mud!
Whether you're in the process of restoration, or regularly driving and showing your Jeep, we'll find a dedicated policy that'll save you money and provide an outstanding level of cover.