Compare cheap Hyundai insurance cover for all models
Hyundai is a rapidly evolving car company. In the early 2000s, Hyundais were an infrequent sight on UK roads, and while they had some respectable cars – the Korean brand didn't quite have the same appeal mainstream manufacturers enjoyed. However, from 2007 onwards, Hyundai started to produce their "i" prefixed cars – and widespread success soon followed.
Since then, the Hyundai i10, i20, ix20, i30, and i40 have become some of the most highly rated cars in their respective classes – and a range of engines that goes from modest 76bhp units up to high-performance 270bhp hot-hatches mean you choose a performance level that suits you – although if you're hoping to find cheap Hyundai insurance, you'll probably want to stick to the lower-power models.
As well as excellent hatches and saloons, Hyundai also produces a range of SUVs, with the Tucson, Santa Fe, and Kona all being well-received by UK buyers. Again, a range of relaxed, modestly-tuned engines is available in each, keeping running costs and insurance premiums down.
Hyundai is also stepping into the electric and hybrid arena with a couple of excellent offerings too. The Kona is available electric – and the Ioniq is fairly unique, given that it is available as a pure electric car, a plug-in hybrid, and a self-charging hybrid.
Whether you're looking to cover your Hyundai with a fully comprehensive policy, or planning to look at cheaper third party, fire and theft or third party only cover, we can help. Our range of insurers will look at your exact motoring needs, before finding a policy that suits your circumstances perfectly. Also, if you do decide to look at an electric Hyundai, you'll be able to search for policies from specific insurers who deal with electric, plug-in, and hybrid vehicles – giving you even more options.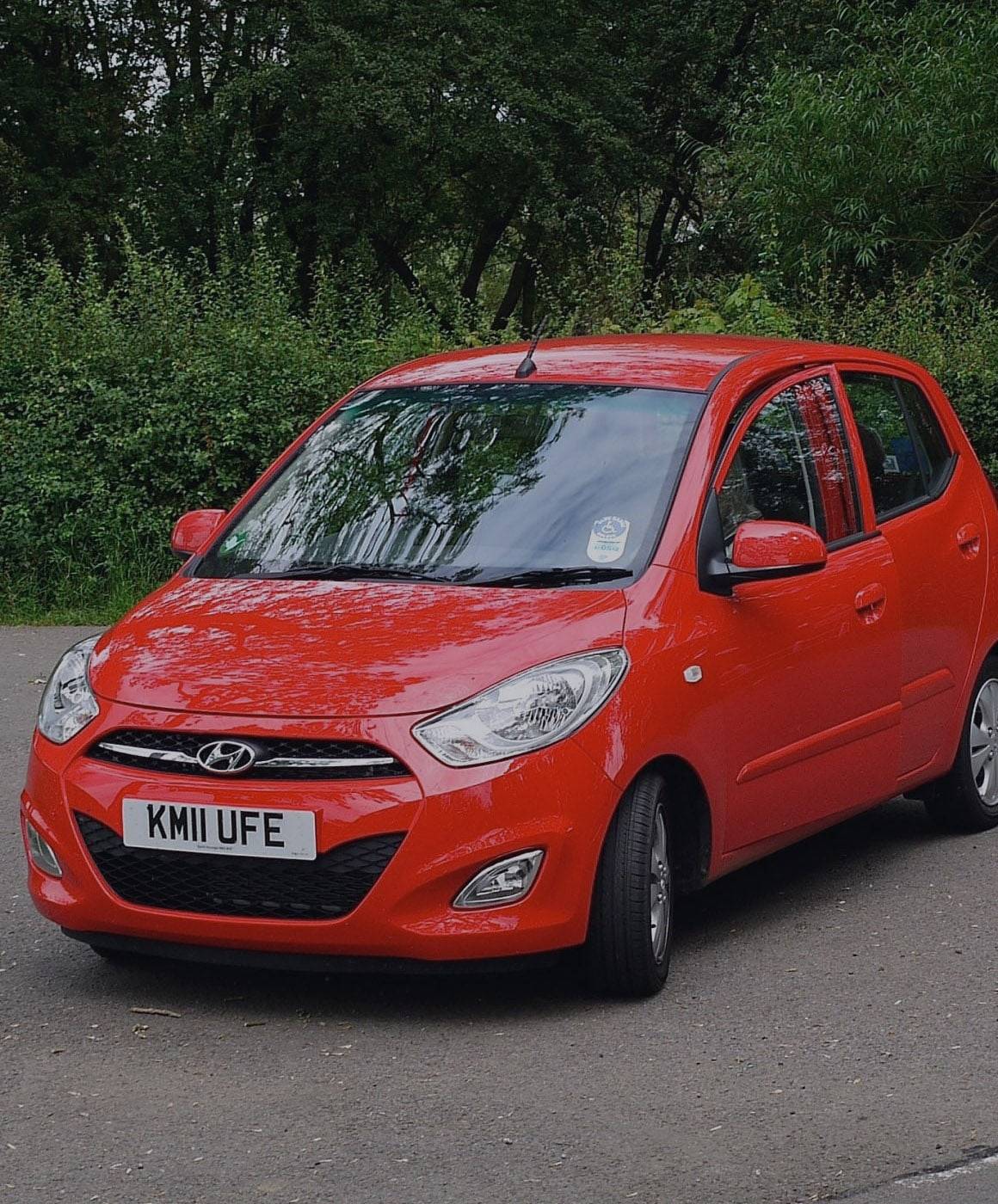 Hyundai classic car insurance
There might only be very few classic imported Hyundais on UK roads – but that doesn't mean your insurance costs should be limited.
Whether you're in the process of restoration – or taking your classic to exhibitions and shows, we appreciate that your Hyundai isn't likely to see the same kind of use as an i10 or Kona. As such, we'll find a policy from a specialist insurer that's made for you and your vehicle.