Compare Dacia insurance costs for every model
Since their introduction to the UK market in 2013, Dacia cars have made quite an impact – and a big part of that impact has been thanks to their low purchase prices and very economical running costs.
While lower-powered engines and modest styling mean all Dacias occupy the lower insurance groups, the cheapest new Dacia to purchase and insure is the Sandero. Don't let a low purchase price make you think Dacias can't hold their own in the security stakes though – as all models are as good as more costly cars in industry tests.
Both the Sandero and its chunkier SUV relative the Sandero Stepway come with either 75bhp or 95bhp engines – so while performance isn't lightning fast, insurance premiums are kept very low. The same can be said for the Logan MCV and Logan MCV Stepway too – despite being bigger vehicles perfectly capable of moving 5 adults and a large cargo load, the biggest engine in the range is a 95bhp diesel unit – so insurance costs are generally very affordable.
If you're looking for a Dacia with a little more flair than the Logan or the Sandero, the Duster range is well worth exploring. This tough-looking little SUV is actually very capable of handling some light off-road duty, which is more than can be said for many SUVs on the UK market. While lower-spec models are sometimes criticised for lacking equipment – purchase prices that begin at just under £11,000 make basic trim levels understandable. Of course, like the other Dacias, the Duster won't hurt your pocket when you're looking for insurance quotes either – although the 150bhp higher-spec versions do attract slightly higher premiums than the more basic cars.
Whichever Dacia you decide on, you'll be able to provide a range of quotes from a huge panel of insurers that'll suit you, your car, and your driving style perfectly.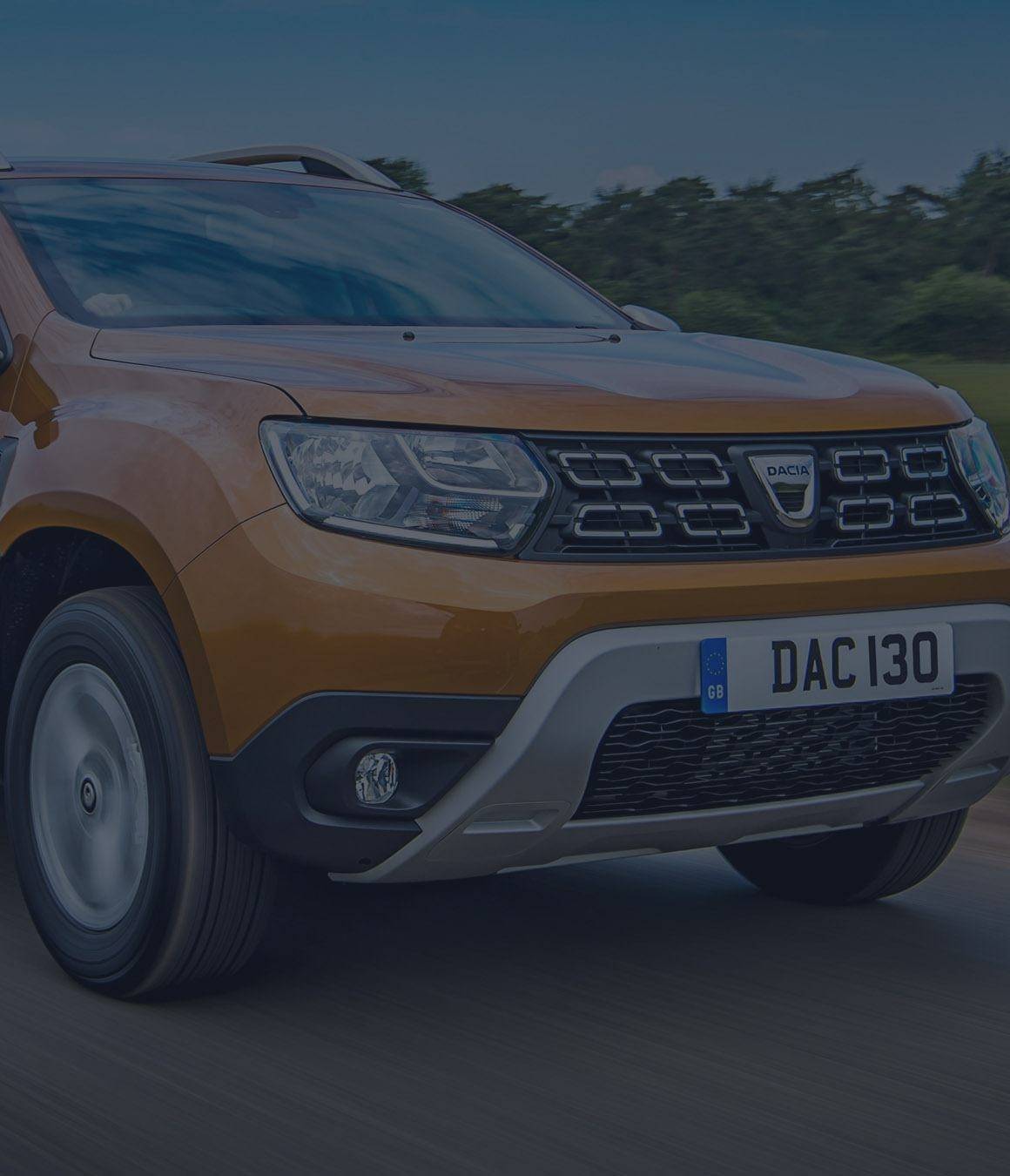 Cover that suits your needs and your pocket
We know that cost is usually people's number one priority when they're shopping for insurance – so we provide access to a range of cover types to suit your pocket.
Whether you're looking for fully comprehensive insurance; third party, fire and theft, or simply third party only, you'll be able to adjust your policy, so it fits you and your budget perfectly. You may even be able to save more money with a telematics policy that monitors your driving habits.