Looks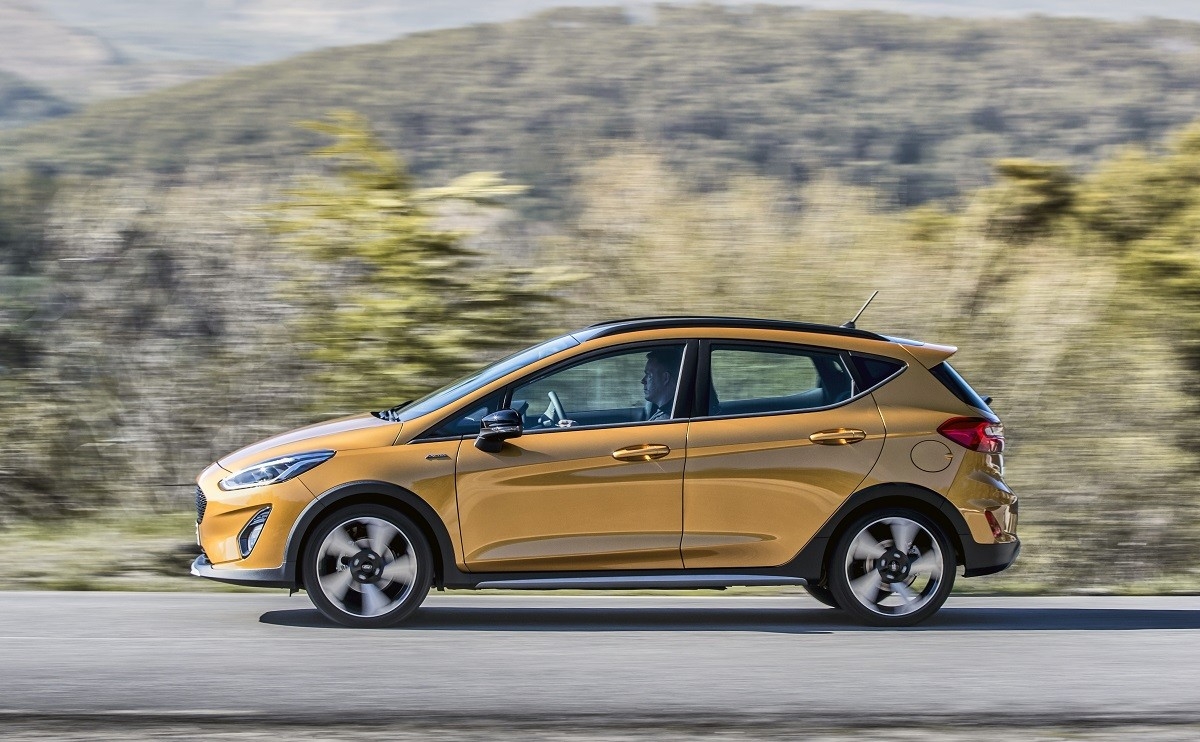 A good-looking new Fiesta with a rugged twist
The Ford Fiesta Active crossover is a great looking little car – it's got all the appeal of the new Fiesta design with some nods toward bulkier and rugged SUV style.
The current Fiesta shape is a real hit with car buyers – sporty enough to warrant a second look but still the most practical small car on UK roads. It's no surprise that Ford has given their best-selling car a robust redesign and introduced it as a new model. Sturdy black plastic bumper extensions and arches along with useful looking roof rails set the Fiesta Active crossover apart from the crowd.
It's taller, chunkier, and looks like it would be happy bouncing along gravel tracks and mountain roads. While this isn't a true SUV; it definitely looks the part. The thing is, SUV style isn't necessarily about hitting hard terrain and loading a car up to the roof with suitcases; the vast majority of UK SUVs will never be used in this way – so sometimes, looks are all you need.