Looks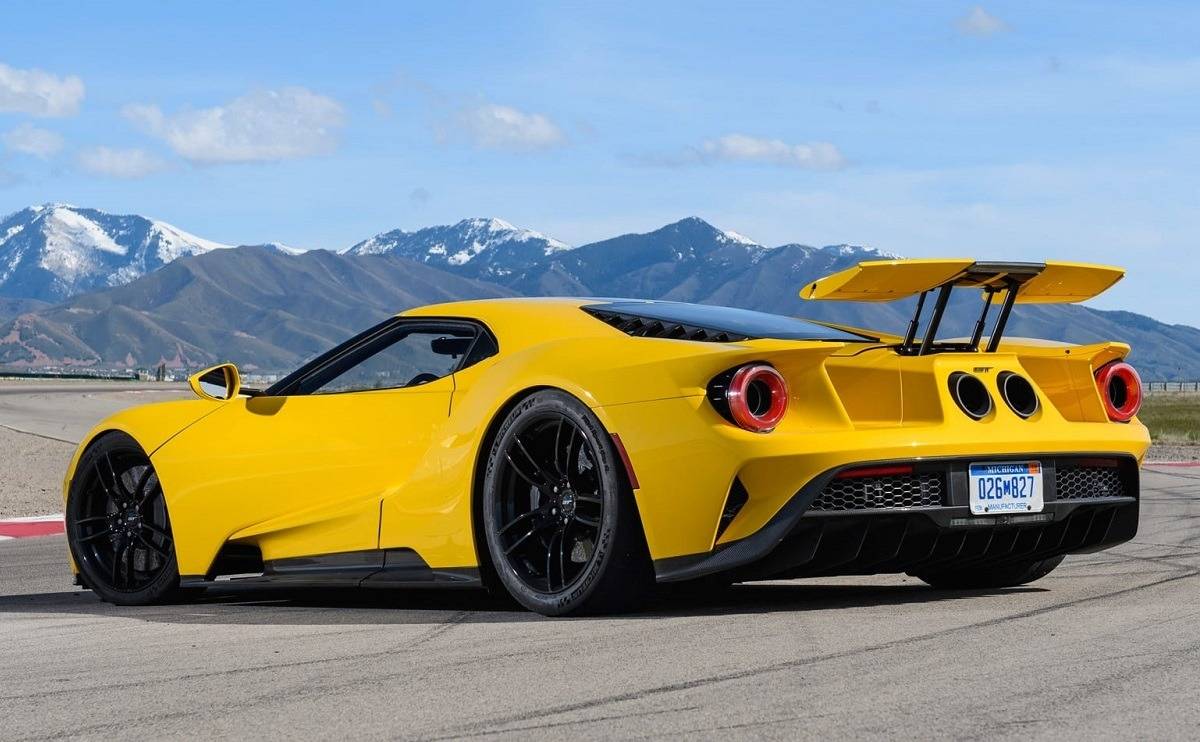 An aerodynamic force to be reckoned with
The Ford GT is innovatively designed for speed. It has what Ford calls an "aerodynamically optimised" shape. Everything is built around and to serve the wildly powerful V6 3.5-litre EcoBoost engine.
The car's structural design is born from extensive and continuous wind-tunnel work, creating the Ford GT's classic teardrop shape. The carbon-fibre body is perfectly shaped for speed and is an exceptional expression of world-class performance. Everything has been done to keep the weight off here and the GT's body is covered with a network of vents to cool down the turbocharged engine.
The Ford GT is long by supercar standards at 4,779mm, and is built low to the ground at 1,063mm. The body of the Ford GT is surprisingly wide at 2,003mm – we say surprising because inside the cabin, the two occupants will be sitting very close together and you don't really feel that width at all. On the road is a different story, and that extra width will have you double checking those white lines as you race by.