Looks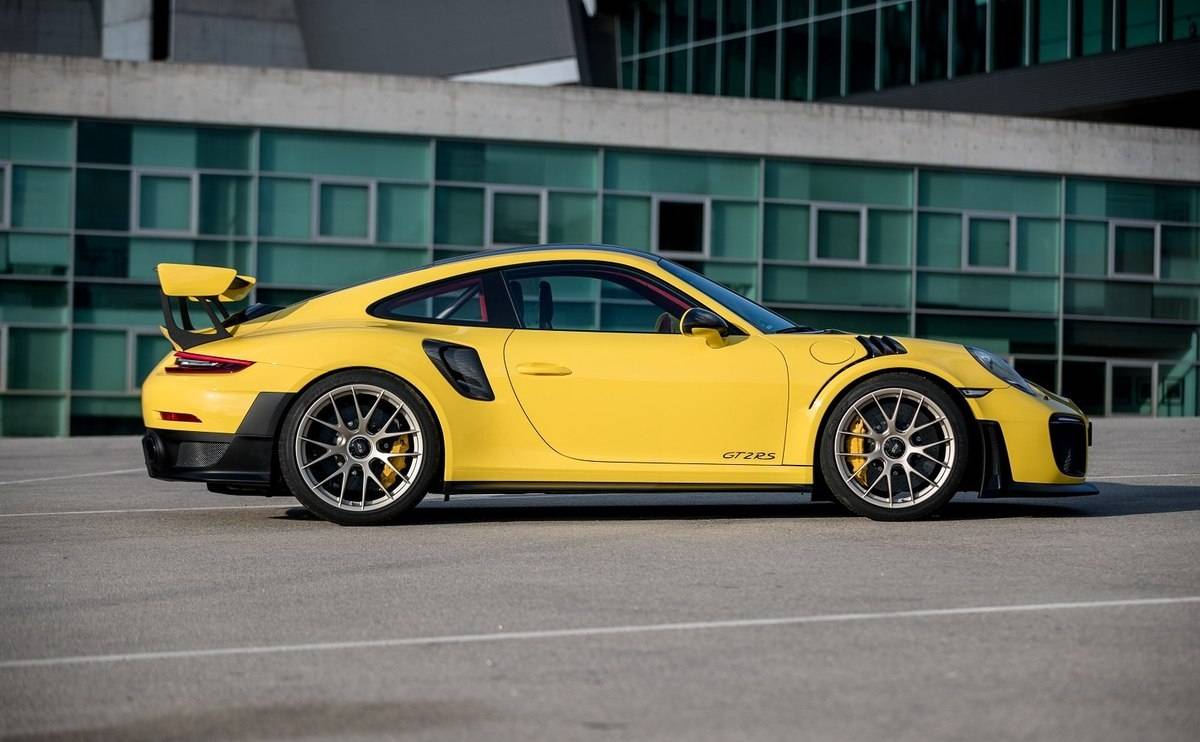 No beast so fierce
Porsche has hinted that its designers took cues for the vehicle's form and shape from the shark. It's therefore perhaps unsurprising that, while not the most beautiful design, the Porsche 911 GT2 RS does look built for ferocious purpose.
Like a predator, muscles bunched and ready to strike, this car cuts a fearsome silhouette. You can feel its angry power in every swell of its aerodynamic body.
The Weissach package opens up the opportunity for a host of add-ons, including racing stripes and a huge Porsche logo emblazoned on your rear wing for that motorsport look.
Even without this Club Sport upgrade, you know you've got a track car on your hands. Massive air intakes and vents at the front are guarded by titanium-coloured grilles, the aerodynamic rear spoiler, lightweight glass windows and the bonnet-based NACA air ducts, which keep the front brakes cool with their dual airflow.
The Porsche 911 GT2 RS sports large exhaust ports at the back, and the underside features four additional fins for further aerodynamics.