Looks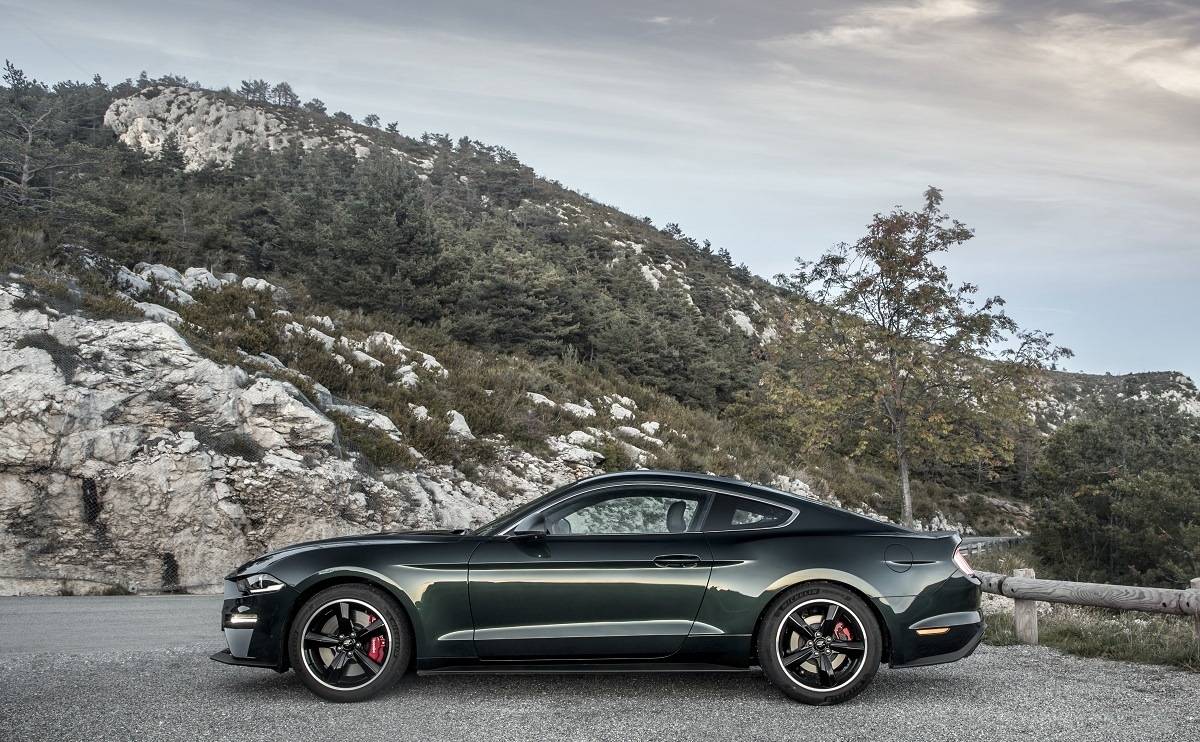 A true muscle-car with plenty of nods to the original Bullitt Mustang
Bullitt's iconic chase scene truly begins when Steve McQueen's character out-foxes the bad-guys and appears in the rear-view mirror of their Dodge Charger. When Frank Bullitt's '68 GT 390 comes into shot, it looks mean; the last car on the sunny San Francisco streets that you'd want chasing you. If you're a fan of the movie, Ford's 2019 reinvention of this incredible car will not disappoint; it looks every bit as menacing as the original.
Essentially, this is a Mustang GT – the same stunning lines, flared arches, scoops and skirts are present – they just somehow look more aggressive on the Bullitt. Staying true to the original car, your 2019 version will come in Dark Highland Green as standard – although you could pay more for Shadow Black if movie-authentic looks are less important than stealth. Even the wheels are akin to those on McQueen's movie car; although the Torq Thrust-style originals are replaced by much larger 19-inch versions of a similar design.
It's hard not to smile when you look at the Bullitt. Sure, it's not the original 60's pony car – but it is the 50th anniversary edition of it – and the first of its kind released to the UK market. The design team at Ford have done an incredible job of tweaking the Mustang GT to create this special edition. The GT looks like a great car – but the Bullitt looks truly special.