Looks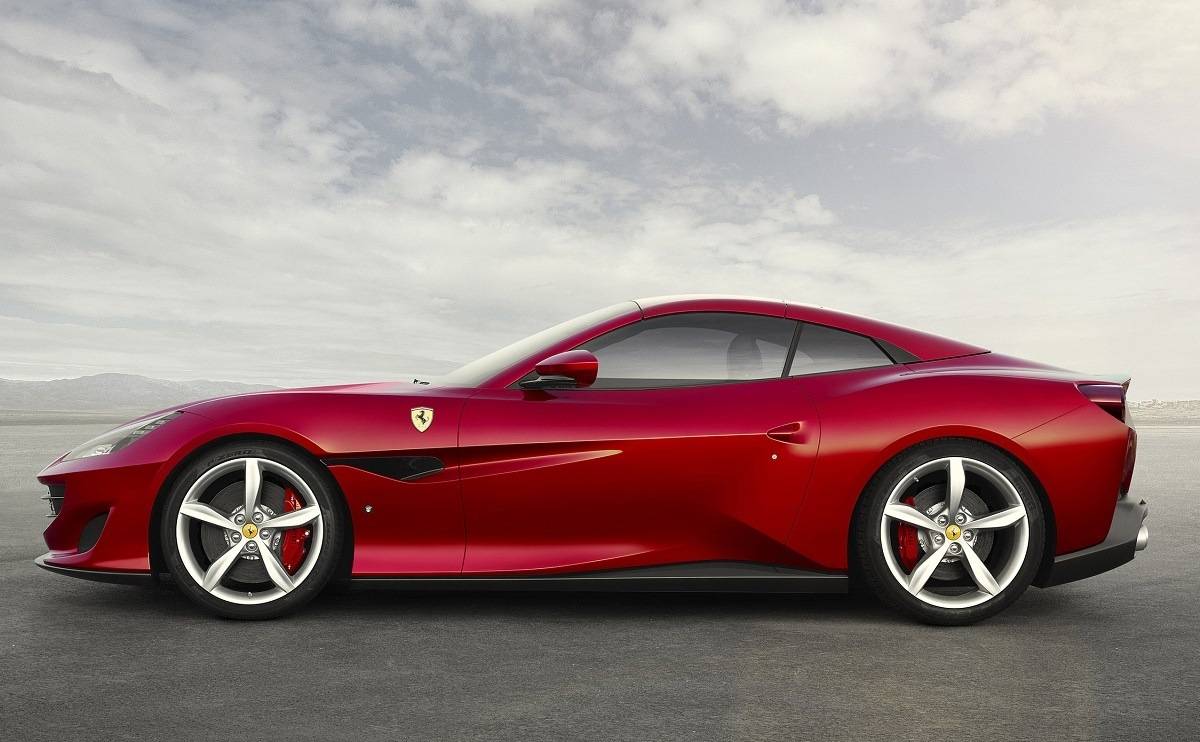 Sharper and meaner than the California T it replaces
You might think that any Ferrari is a hard act to follow – but in the case of the California, even casual Ferrari fans were a bit disappointed. Sure, the revised T version of the car was better, but it was still bulky, it and divided opinion; something Ferraris don't often do.
So, it's goodbye California – and hello Portofino. Out go the overly-smooth lines of the predecessor – and in come the sharp edges, huge scoops, and curvaceous arches that we're more used to seeing from Maranello. Ferrari has opted for a retractable hard-top for the Portofino too – so you can bask in the occasional sunshine the UK receives without compromising on the lines of the car. The hardtop retracts in about 14-seconds too – at speeds up to 30mph, so it'll even cope with the fleeting showers that often punctuate our summers.
At the rear, a race-style diffuser slices into the contours of the car. While this a Ferrari that anyone can drive, but it's got plenty of reminders that it's spent time in a wind tunnel to make sure none of the 591bhp is going to waste. As with all classic Ferrari outlines, there are no unnecessary protrusions, wings or fins, just a chiselled masterpiece that's Italian through-and-through. This might be an entry-level Ferrari, but it looks every bit as beautiful as 812 Superfast.