Compare Saab insurance costs for all models
Although Saab went out of business in 2012, the brand maintains a loyal following – and we work with specialists who can provide outstanding cover, whether you're the owner of a Saab, or you're looking at purchasing a pre-owned example.
Although it never gained the popularity of premium marques like BMW or Audi, Saab developed a reputation for creating vehicles which blended performance and luxury – with a distinctive look. The brand's range was fairly slim, with just coupes and saloons available in the UK – and they now represent great value for money if you can find one that's been well-maintained.
The most iconic Saab is likely to be the 900. Made between 1978 and 1998, you'll find three distinct versions of the 900 – with earlier models generally the more appealing to collectors and enthusiasts. Of course, that's not to say that later cars aren't desirable; special editions like the 900 Talladega are highly sought-after too – boasting a 2.0-litre turbo engine that brought serious performance.
Perhaps the cheapest Saabs to insure are likely to be the 9-3 hatchback and 9-5 saloon. Again, even at base-spec, both cars generally have plenty of power – but lower purchase prices will keep insurance premiums sensible. If you'd like some performance, there's plenty to be found as you climb the range – 2.0-litre vehicles were generally available with between 187bhp and 217bhp, depending on fuel choice, and higher-spec models often boasted between 250bhp and 300bhp as standard too.
Whether you're hoping to find a good value, lower-powered Saab – or a big power saloon, you can find an insurance policy that suits your needs. From fully comprehensive cover, through to cheaper third party, fire and theft or third party only policies; you can find cover that fits you, your Saab, and your pocket.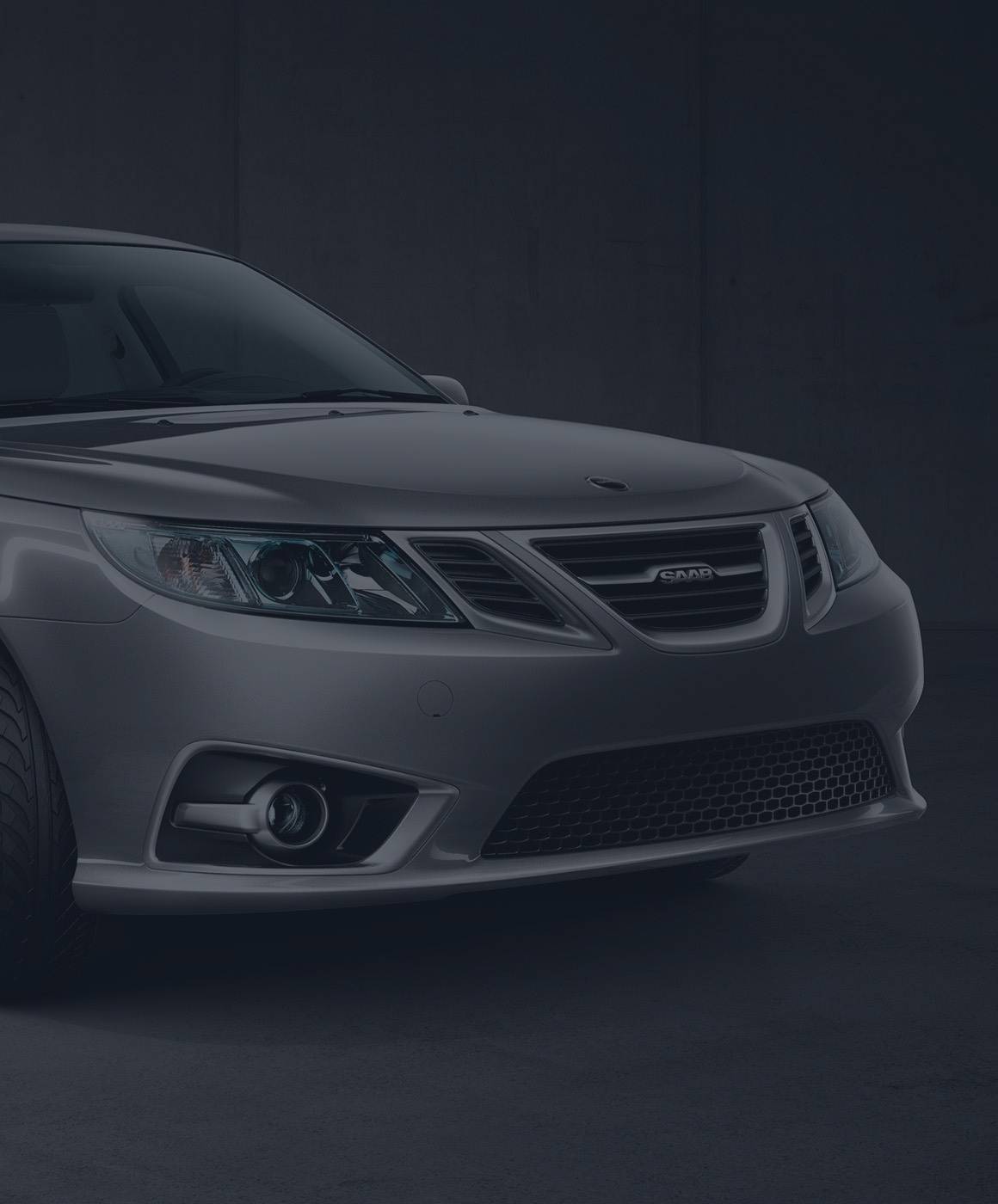 Saab classic car insurance
If you're the proud owner of a classic Saab 900, we know it's probably going to be used a little differently to other cars on the road.
As such, we'll find specialist classic policies that suit the way you use your car. Whether it's going to dedicated track meetings and shows, undergoing restoration – or just being polished in the garage; we'll help you to find cover that fits your requirements perfectly.