Compare Jaguar insurance costs for all models
Jaguar is one of the most iconic UK car manufacturers – and while it has a reputation for producing incredible sports cars and luxury prestige saloons, it has also made recent steps into the SUV and electric markets. Many people associate Jaguar with high insurance groups and assume their new vehicles are high-powered and expensive to insure – but that's not always the case.
In fact, the cheapest Jaguar to insure is likely to be the E-Pace. With prices starting from around £29,000 – this represents one of the most cost-effective Jaguars currently available, and with engines that start with a fairly modest 150bhp 2.0-litre diesel unit – it's not likely to result in enormous insurance premiums.
If you're hoping for a slightly larger SUV, the F-Pace adds around £8,000 to the asking price of its smaller SUV sibling but is available in a 163bhp 2.0-litre derivative – again helping to keep insurance costs down with slightly more sedate performance than you might first imagine from the brand. While the electric I-pace is a more costly purchase initially, specialist electric insurance policies can help keep premiums down too.
Jaguar's range of saloons represents a little more performance than its SUVs. The XE's engine options begin with a 180bhp and 250bhp output from its diesel and petrol engines respectively – although the XF is available with the more relaxed 163bhp diesel engine. If you are ready to explore higher premiums, the F-Type is available with a huge range of high-performance engines – starting with 300bhp and topping out the range with a supercharged 5.0-litre unit that produces 575bhp.
Of course, there are plenty of excellent pre-owned Jaguars on the market too; the XJ, X-Type, XKR, and XK are all less-costly to insure pre-owned – whether you're looking for fully comprehensive cover, or a more budget-friendly third party, fire and theft, or third party only option.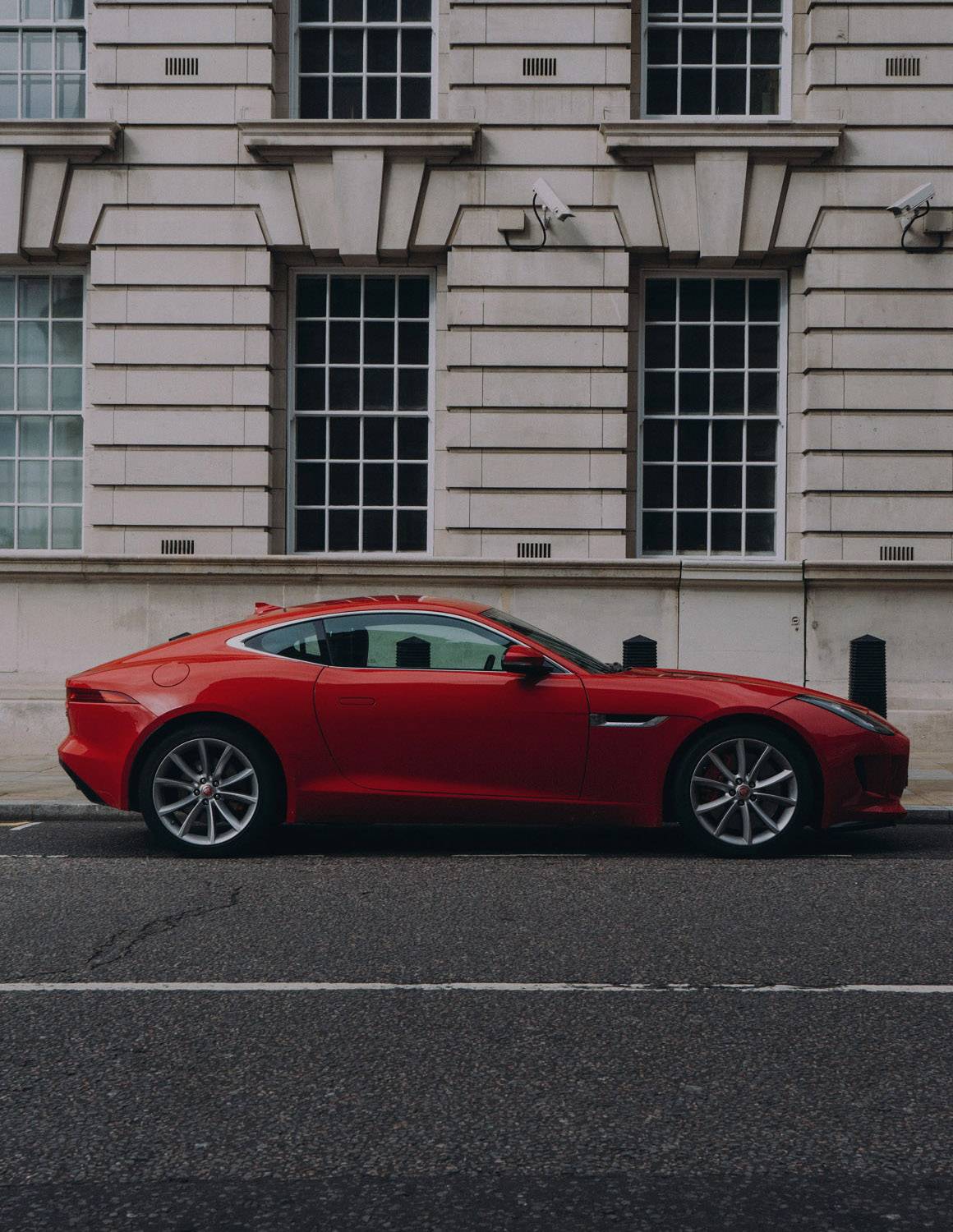 Jaguar classic car insurance
We know your classic Jaguar probably doesn't get used to take you to work or pick up the supermarket shopping.
As such, we'll find specialist classic policies that suit the way you use your car. Whether it's going to dedicated track meetings and shows, undergoing restoration – or just being polished in the garage; we'll find cover that fits your requirements perfectly.