Compare Infiniti insurance costs for all models
Infiniti is the luxury arm of Japanese manufacturer Nissan – and while only 3 models are currently available for sale in the UK, a range of pre-owned models can also be found, with each featuring enhanced refinement, performance, and convenience compared to the brand's more mainstream parent company.
Of course, added luxury comes at a slight cost when it comes to insurance. Generally speaking, Infiniti cars occupy slightly higher insurance groups compared to more widely-known Japanese manufacturer's models, but they are never sky-high – instead being comparable with Lexus, the brands nearest competitor in the UK marketplace.
Currently, you can purchase the Q30, QX30, and Q50 Hybrid new – and it's the smaller Q30 that represents the cheapest new Infiniti to insure. Rather than simply beefing-up the standard Q30 and turning it out into the SUV marketplace, Infiniti has given the more robust QX30 an all-wheel-drive system, so it really does represent a hardier and more adventurous car. With petrol and diesel options ranging between 156bhp and 211bhp, performance is brisk – but not wild enough to send insurance costs rocketing.
As you might expect from a forward-thinking Japanese manufacturer, a powerful hybrid is available as the Q50, an all-wheel-drive saloon that has an option of twinning a 3.5-litre V6 with an electric motor; delivering over 350bhp. Naturally, this kind of power output increases insurance premiums – but there's plenty of security and safety equipment onboard to avoid accidents.
Pre-owned Infinitis often represent excellent value for money too – with great deals to be had on the FX, G, M, Q60, Q70, and QX70 models – with reduced purchase prices helping to lower premiums again. If you're planning on making the most of your new Infiniti's relaxing luxury, a telematics box that anonymously monitors your driving might be worth looking into too.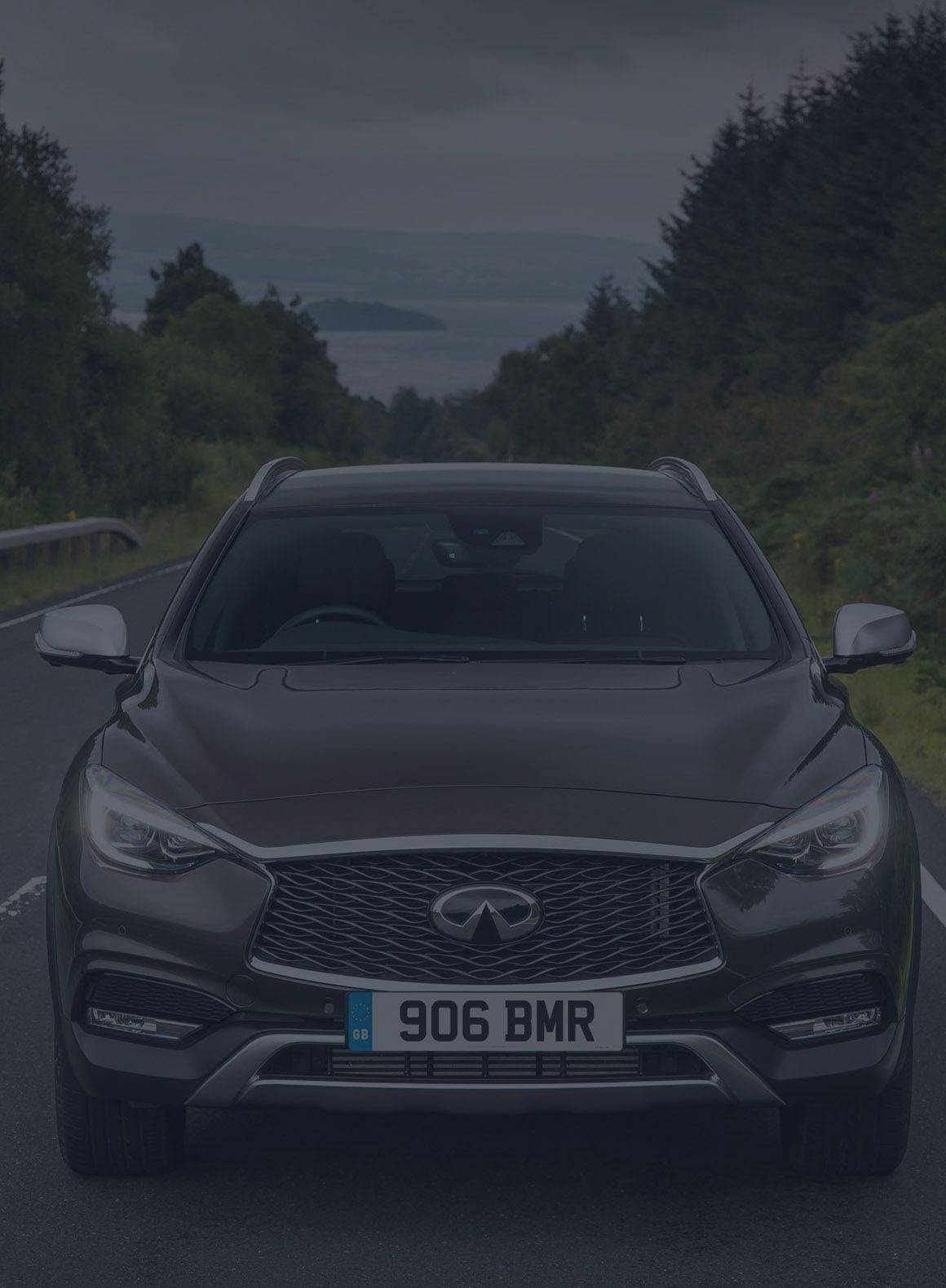 Cover to suit your exact needs
Whether you're looking for a fully comprehensive policy – or you'd like to keep your costs down by opting for third party, fire and theft, or a third party only quote – let Car.co.uk find the perfect cover for you.
We don't believe in one-size-fits-all – so we'll look at you, your car, and your motoring, before picking out a range of quotes that'll suit you perfectly – whether you're planning big miles, or just occasional outings.