Compare Bentley insurance costs for all models
If you're either a prospective or current Bentley owner, you're probably already aware that cheap Bentley insurance isn't something you're likely to come across. In fact, with large high-power engines and endless luxury, Bentleys have always occupied the upper insurance groups – but that doesn't mean a good policy can't represent outstanding value for money.
At Car.co.uk, our range of mainstream and specialist insurers will put together a policy that takes into consideration your exact circumstances. So, if you're locking your Bentley into a secure garage, or at least on off-road parking, you're likely to slice your premium's down significantly. Bentley security is also exceptional – which makes the prestige British manufacturer's vehicle virtually impossible to access and start without the keys – another factor that helps to reduce insurance costs.
If you're looking at a preowned Bentley, you're likely to come across a variety of models that are significantly cheaper to insure than a new Mulsanne, Continental GT or Flying Spur. In fact, older Bentley Eights, Brooklands, and Turbo R's can often be found for less than £10,000 – making them some of the cheapest Bentleys to cover.
Recently, Bentley has moved into the ever-growing SUV market, with the Bentayga. While at 600bhp it's not perfectly suited to a sedate school run, it's certain to appeal to a wider audience than would traditionally be attracted to the prestigious Crewe manufacturer.
Whether you're looking at a brand-new Bentley, or you're looking to keep your ticket price down and buy one of the exquisite preowned Bentleys on the market today, we can help you find an outstanding insurance deal. With fully comprehensive; third party, fire and theft, and third party only policies available for a selection of mainstream insurers and specialists, we'll help you keep your running costs as low as possible.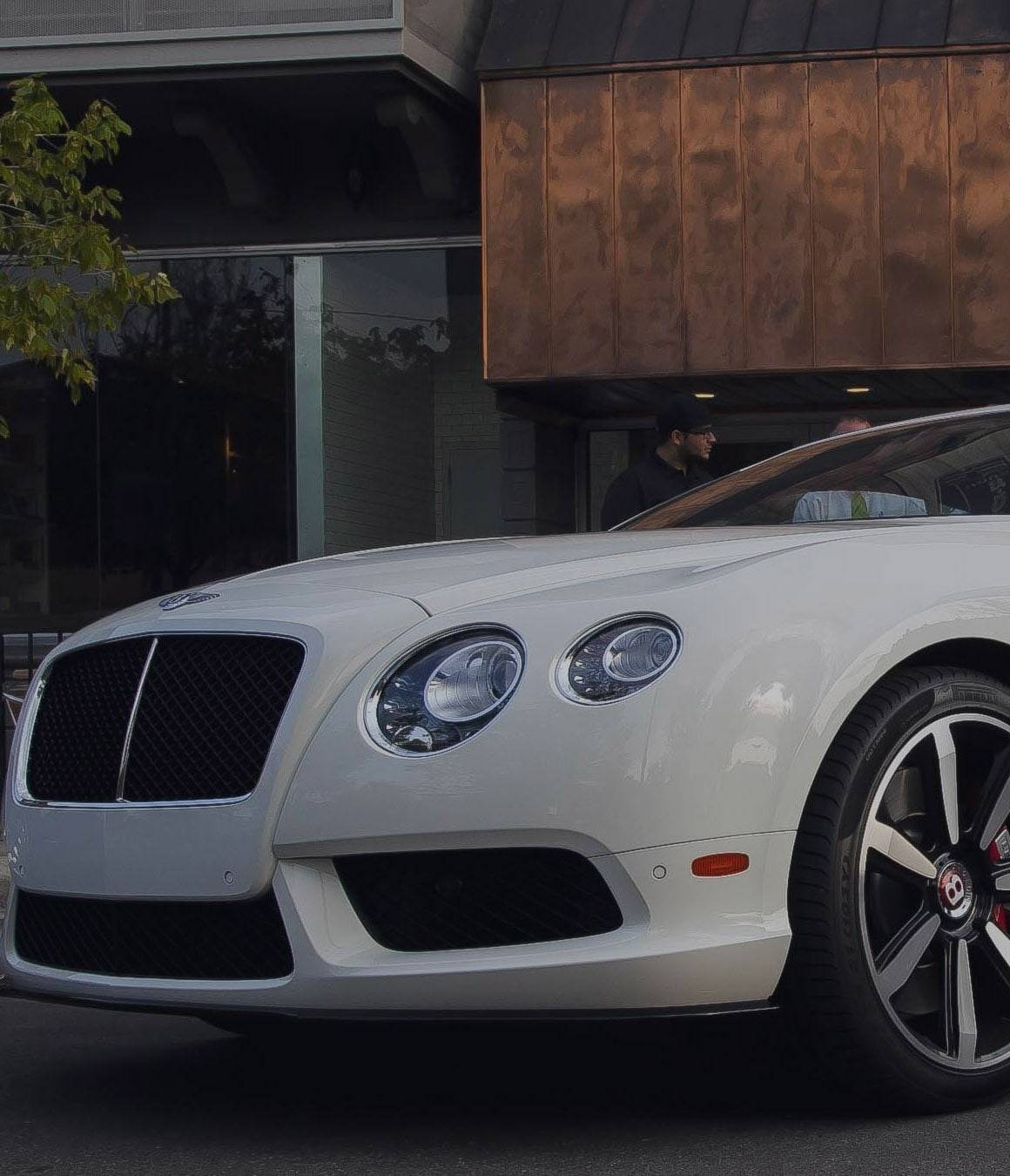 Bentley classic car insurance
At Car.co.uk, we recognise that a classic Bentley probably isn't used to get you to and from work – and it's unlikely to get used for supermarket shopping.
As such, we can provide cover that's tailored to you and your Bentley perfectly. Whether it's being used as a specialist hire vehicle for weddings or TV - or is simply your pride and joy that's reserved for special journeys, we'll find the perfect policy.