Compare Audi insurance costs for all models
Understanding Audi insurance groups can be difficult – simply because each model has so many different variations that impact both the performance and the looks.
For instance, the cheapest Audi to insure is the A1. With a retail price of less than £18,000 and a modest 1.0 litre 3-cylinder engine, the smallest Audi in the range makes for a perfect city commuter or first car – however, it's also available as a 228bhp 4WD S1, bumping it up into a similar insurance group as the sporty S3.
Generally speaking, in their most modest guises, A1s, A3s, A4s, and A5s can be insured without breaking the bank – but when you begin to climb the specification level on each, insurance premiums move up significantly, especially when you find yourself looking at S and RS versions.
The same can be said for Audi's SUV range. The Q2, Q3, and Q4 are very safe and secure vehicles with a fantastic ride height and equipment level – you'll just need to stick to a more sedate engine if you want to find cheap insurance for your new Audi.
If back seats are no use to you, you might decide to look at the Audi TT. Again, with sportier derivatives like the TTS and TTRS, insurance costs can soar – but going for the 2.0 TFSI engine will keep premiums more affordable.
Of course, if insurance costs are way below 0-60 times on your priority list, you'll probably want to look at the R8. Audi's more affordable entry into the supercar arena has won universal praise and boasts the kind of performance you'd expect from cars that are three times its price.
Whatever model you choose, and whether you're looking for a fully comprehensive; third party, fire and theft, or a basic third party only policy; our range of mainstream and Audi specific insurers will get you on the road.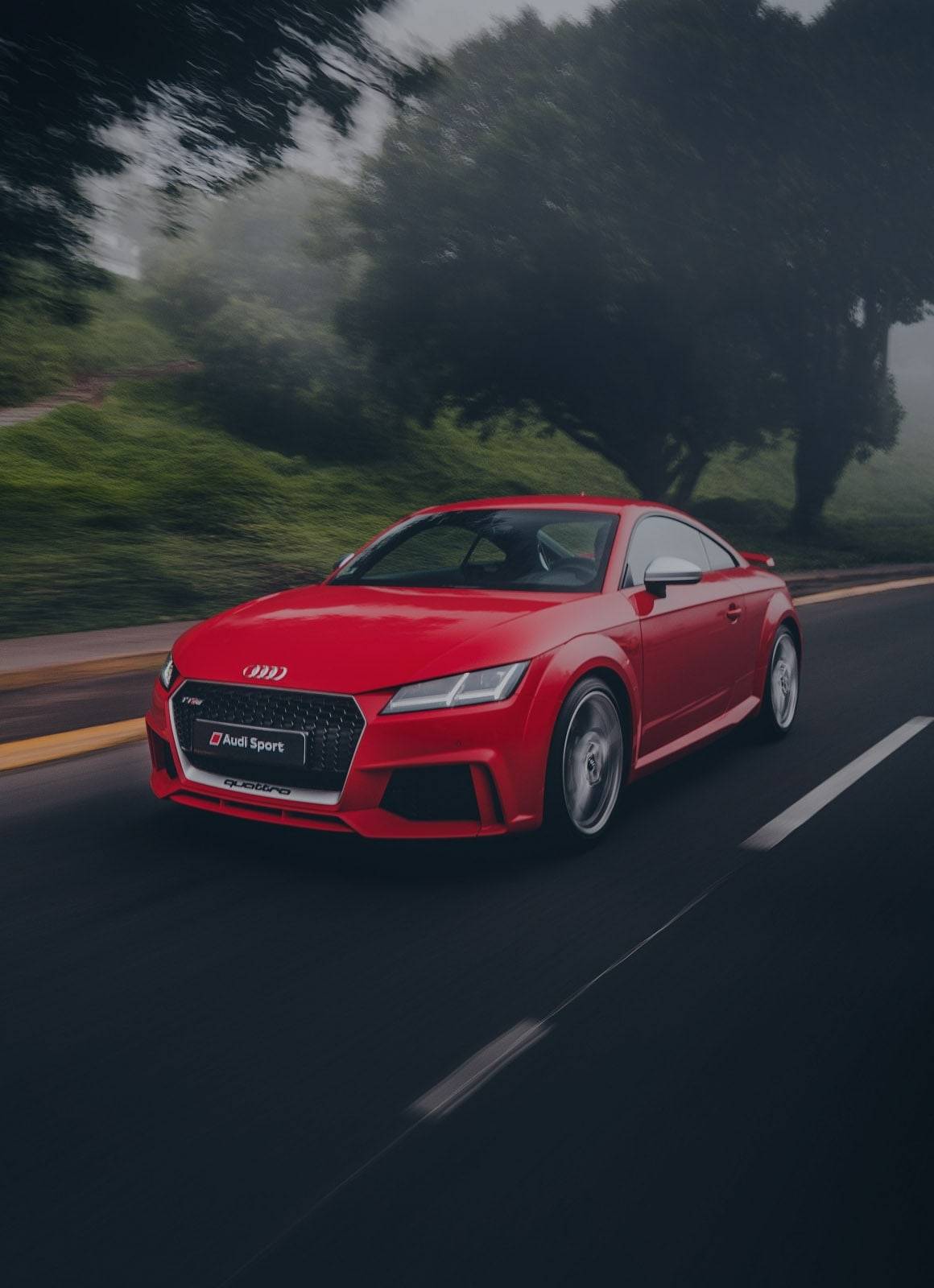 Audi's come in a huge range of shapes and sizes with many different engine configurations available under the hood. Insurance groups of Audi's varies accordingly. As a reference, here is a list of popular Audi models. If you are in the market for a new Audi purchase you can get an insurance quote today and see how much to insure your planned purchase will be.
Audi A3 1.6L (2008-2013) - Insurance Group 14
Audi A3 Tfsi 1.2L (2010) - Insurance Group 16
Audi S3 TFSI 2.0L (2016) - Insurance Group 39
Audi A4 S Line SE Tdi 2.0L (2010) - Insurance Group 21
Audi A4 RS4 Quattro 4.2L (2006-2008) - Insurance Group 42
Audi A5 SE TDI 2L (2010) - Insurance Group 22
Audi A5 FSI Coupe 3.2L (2007) - Insurance Group 33