Looks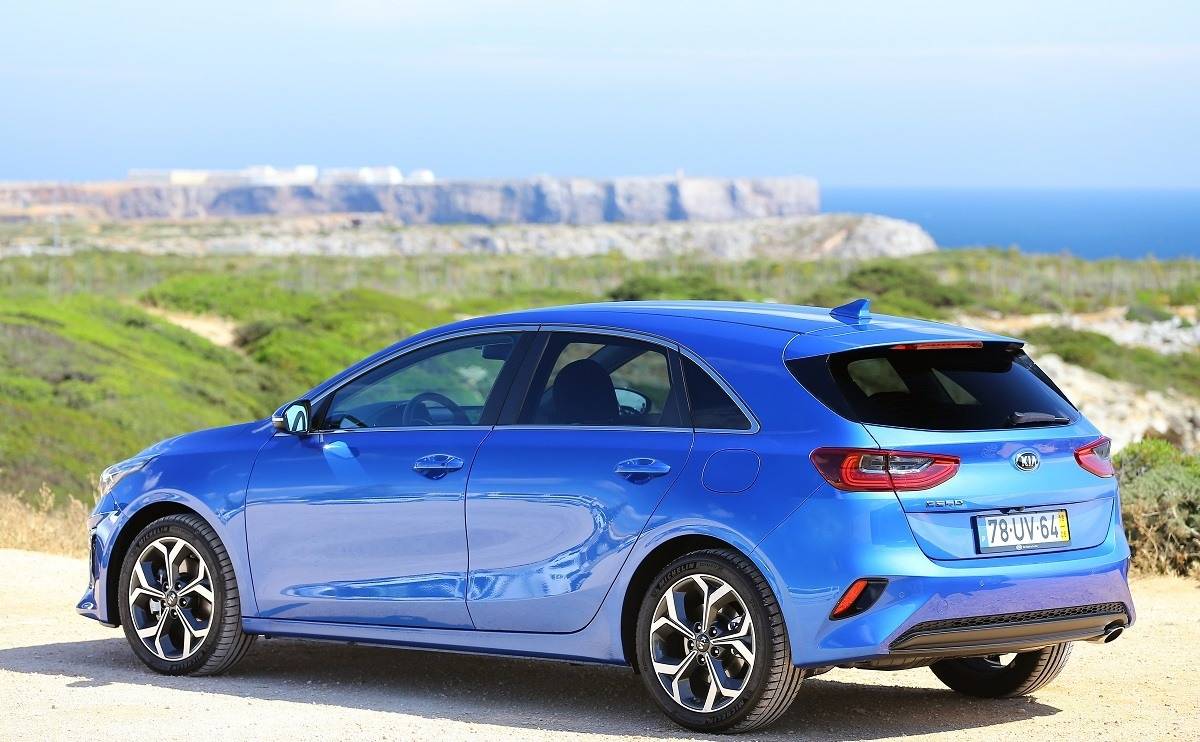 Attractive family hatches – even at entry-level
It might not have a name that's synonymous with cutting-edge design, but the Kia Ceed does a great job of looking every bit as smart as the Golfs and Focuses it shares the road with.
With Kia, entry-level specification never feels lacking. In fact, it just doesn't feel entry-level at all. That couldn't be truer than when you cast your eyes over the '2' – the most basic Ceed in the range. The 2 comes complete with nice-looking 16-inch alloys, a chrome-trimmed painted black grille, body-coloured mirrors, handles, and aerial – and a chrome side-window surround that's usually reserved for mid-to-upper spec models with other manufacturers.
It wouldn't be too much of a stretch to say that the Ceed 'Blue Edition' – sitting just above the 2 in the range – doesn't look too far off being a top-spec car. Kia combines a nice-looking deep metallic paint with some handsome diamond-cut alloys – and the result's really quite striking. Of course, if you do work your way up the range, you'll find 18-inch alloys, contrasting accents here and there, and some re-styled skirts – but you never feel like a poor relative in even the most basic cars.
Kia has always made it clear that they're trying to make excellent, affordable vehicles – and when you compare the looks of the Ceed to other manufacturer's price-equivalents, it's fair to say that they're doing a brilliant job.