Looks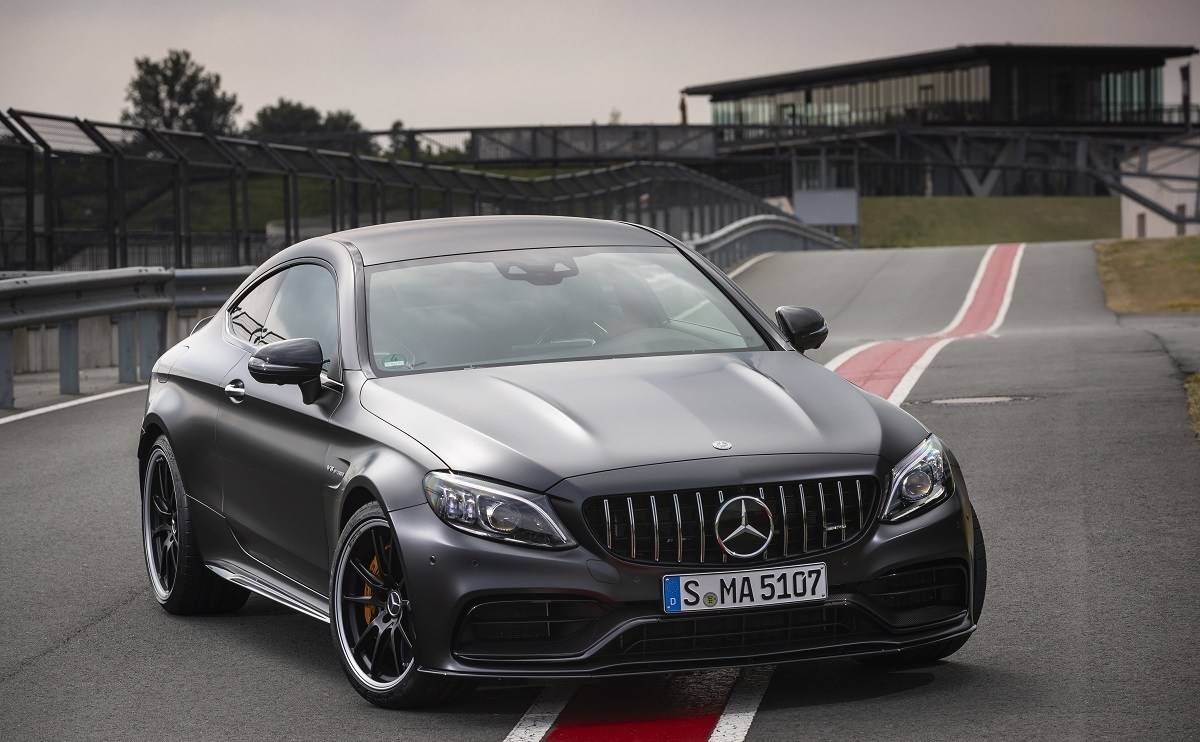 The C63 S Coupe is a stunning car – from every angle
You'll need a keen eye to spot most of the changes Mercedes-AMG has ushered in for the C63 S Coupe – but that's a good thing, because these are just a few make-up adjustments on what is already a drop-dead gorgeous car.
The most significant alteration is the redesigned front grille – the previously horizontal design has been replaced by vertical chrome bars that - rather appropriately - look like they should be holding-in a dangerous caged animal. Either side of the new grille, you'll find new all-LED headlights – and beneath, the bumper is slightly deeper with slightly tweaked intakes to channel air in and around the C63 Coupe.
If you're not already familiar with previous versions of the C63 S Coupe, you're in for a treat when you get closely acquainted. Compared to the standard C-Class, you'll find more aggressive bumpers front and rear, beautifully flared arches that are home to either 19-inch or 20-inch alloys, 4 exhausts – and, if your options budget allows for it, a host of carbon fibre additions.
The only minor grumble about the look of the car would really relate to the colour. As standard, you can have any colour you want – as long as it's Polar White. Fancy the deep black you've seen in promo shots? Or grey for that battleship look? They're all going to cost extra. Not the end of the world on a car of this price, but it does mean most people will be spending more to make their C63 S perfect.