Looks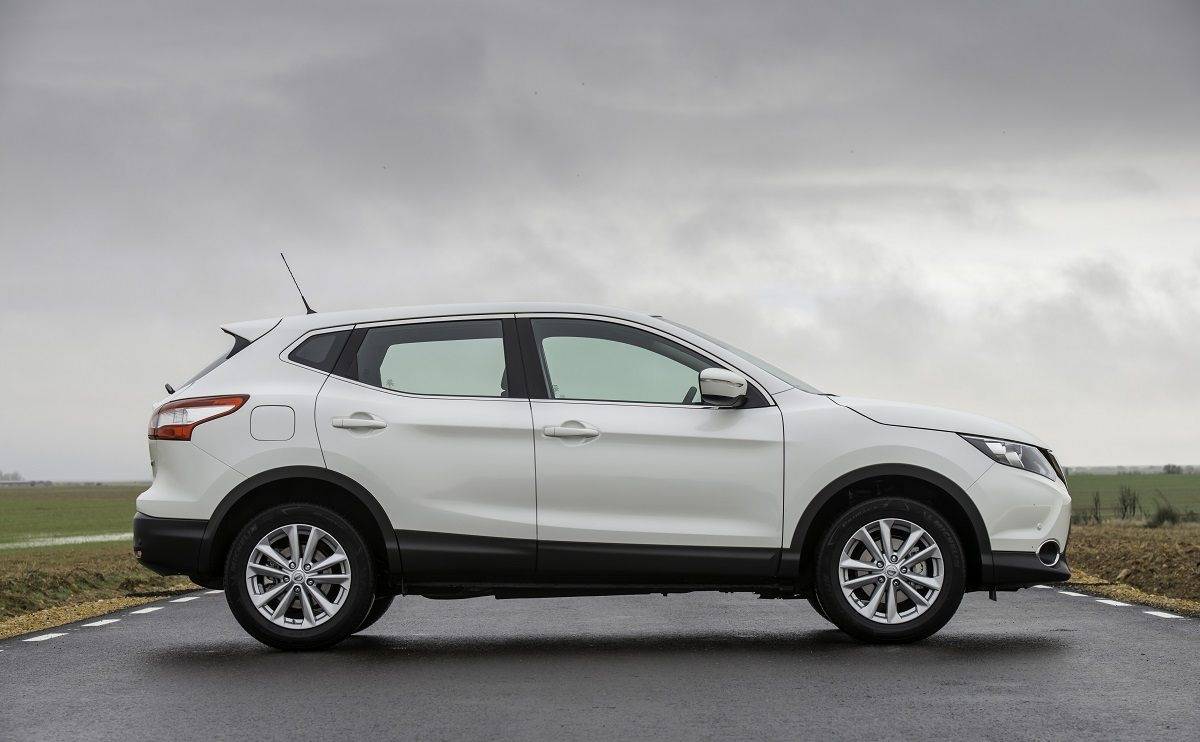 Sharper lines bring the Qashqai right up to date
While Nissan took the lead on creating the SUV as we now know it, they've definitely followed the lead that Audi set out a few years ago with the plunging grille on the Qashqai. Of course, emulating Audi styling is no bad thing – it definitely gives the newest incarnation of the Qashqai the ultra-modern feel that we see on similar cars in the DS, Honda and Mitsubishi ranges.
As well as the crisp lines that tighten up the look of the Qashqai at the front, the addition of contrasting roof rails and mirrors slightly higher up the spec range really add that authentic rugged feel that's become an important part of the SUV look.
The steel wheels and hubcaps that come as standard on the entry-level Qashqai really take the edge off an otherwise fantastic styling. That said, there's a balance to be struck in the wheel department; the larger 18-19-inch wheels that come at the top of the range may result in admiring glances – but their impact on ride comfort is nothing short of catastrophic. A relatively conservative 17-inch alloy mixes style comfort perfectly.