Looks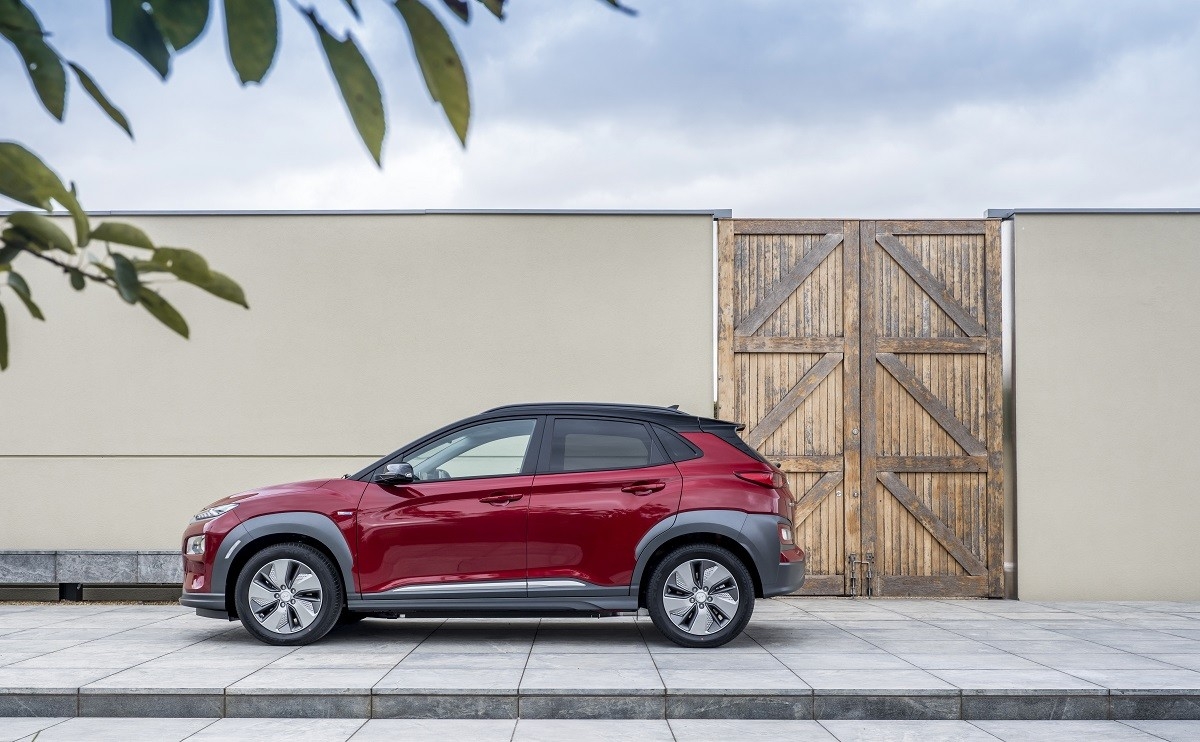 A small car with all the most sought-after SUV details
The new Hyundai Kona Electric ticks all the aesthetic boxes needed to slot it into the increasingly popular 'small SUV' category. It has all the SUV details of the standard fuel version; increased ride height, chunky black plastic exterior trim, and roof bars – and it looks good for it. You've also got 21 colour combinations with the Hyundai Kona Electric new model – thanks to 7 body colours and 3 roof, pillar, and mirror tones.
The Hyundai designers tend to make their SUVs a little 'busier' looking than the competition – and the Kona Electric is no exception. It's not as sleek or smooth as the Citroën C3 Aircross, nor is it as futuristically styled as the Nissan Leaf – but it's got a rugged and genuinely tough look, helped by its scowling dual headlights and chunky, wide stance.
There are also a few nods that'll pick the Hyundai Kona Electric SUV out as being a bit more special compared to the standard car. The closed grill identifies you as ticking another stylish modern motoring box – zero emissions - and the electric-only 17" alloys have a definite electric-concept-car feel to them.