Get the best car finance for your Suzuki today
When you have your heart set on buying a new Suzuki, you want to know that you can move quickly.
Car.co.uk can help you get behind the wheel of your new vehicle in double quick time with the help of our Suzuki car finance deals. By having the finance in place before you start looking for the car, you can start your hunt with greater confidence. It just takes a few minutes.
Tell us how much you want to borrow and how long you want to borrow the money for. We'll give you an instant quote showing the monthly payment. If you want to adjust the amount you pay each month, simply change the amount you're borrowing or the number of years and get a fresh quote.
Once you're happy with the figure, move to the application stage. We'll ask you for enough information to make a decision on approving the package. Then, once it's confirmed, you're ready to go and buy your new Suzuki.
You'll even be able to explore a range of Suzuki PCP finance deals. With PCP, you'll keep you monthly payment low – simply because you're not paying for the full value of your new vehicle. As a result, you won't own your car while the agreement's in place – but you'll have the option to buy it further down the line. In fact, you'll be able to choose from a range of ownership options when your PCP plan comes to an end. You might decide to buy your car – which simply involves paying off the settlement – or you might decide to upgrade to a new Suzuki. Then again, you might even decide to hand your car back – with no additional costs to pay.
You can go out and pick your new car knowing that the finance is already in place. Have a test drive, agree a price, and before you know it, you'll be sitting in your new Suzuki and ready to drive it off the forecourt.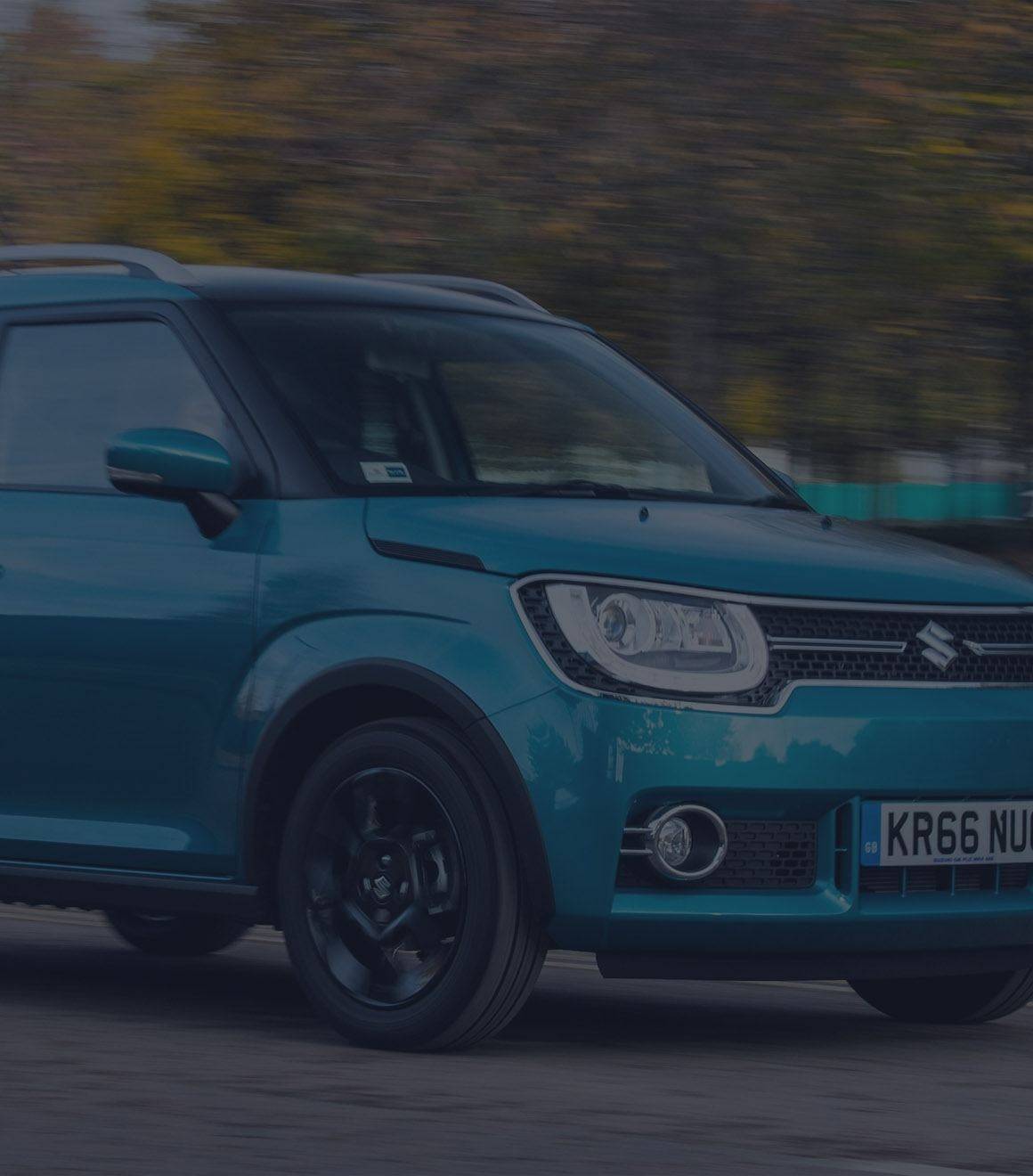 A finance package that suits you
We don't believe in one-size-fits-all when it comes to finance – and that's why you'll never experience any pressure when you're exploring quotes with Car.co.uk.
Instead, we'll help you adjust your quotes until you've found your perfect payment – and we make sure that we're always on hand with answers to your questions and help if you need us. Great finance packages from a company you can trust.