Get the best car finance for your Nissan today
Nissan sells a wide range of new and used cars. Not everyone is in a position to pay for their car straight away. Whether you want a Nissan Micra, Leaf or any other model, Nissan finance helps you fund the purchase. Our "Get a Quote" tool makes it easy to compare car finance deals.
Simply tell us how much you want to borrow and how long you wish to repay the loan, then click "Get a Quote" to see a range of finance options.
There are different types of car finance packages available. Hire purchase deals mean you pay a fixed amount until you've paid the vehicle off, whereas fixed sum unsecured loans mean you own the car right away. We can track down excellent secured personal loans too - so the car is yours when the loan is complete.
If you'd like to make sure your monthly payment is as low as possible – it's often worth exploring Nissan PCP car finance deals. Unlike many other finance types, you won't actually be repaying the full value of the car – but this means you're left with a range of options as the deal comes to an end.
If you decide you'd like to keep your Nissan, you can simply pay of the outstanding balance and drive it home. Then again, if you'd like to upgrade, you can do that instead – often maintaining your monthly payment but transferring your finance agreement onto a new car. Of course, there's no pressure to continue with your finance agreement as it ends – and some people simply choose to hand their keys back and find a new car elsewhere. The flexibility of a PCP deal means you can pick the option that works for you and your specific circumstances.
At Car.co.uk, we make it easy to compare Nissan car finance deals from the leading lenders. Apply today for car finance so that you can soon drive a Nissan vehicle. Getting the right package for you may be easier than you think when you use our services.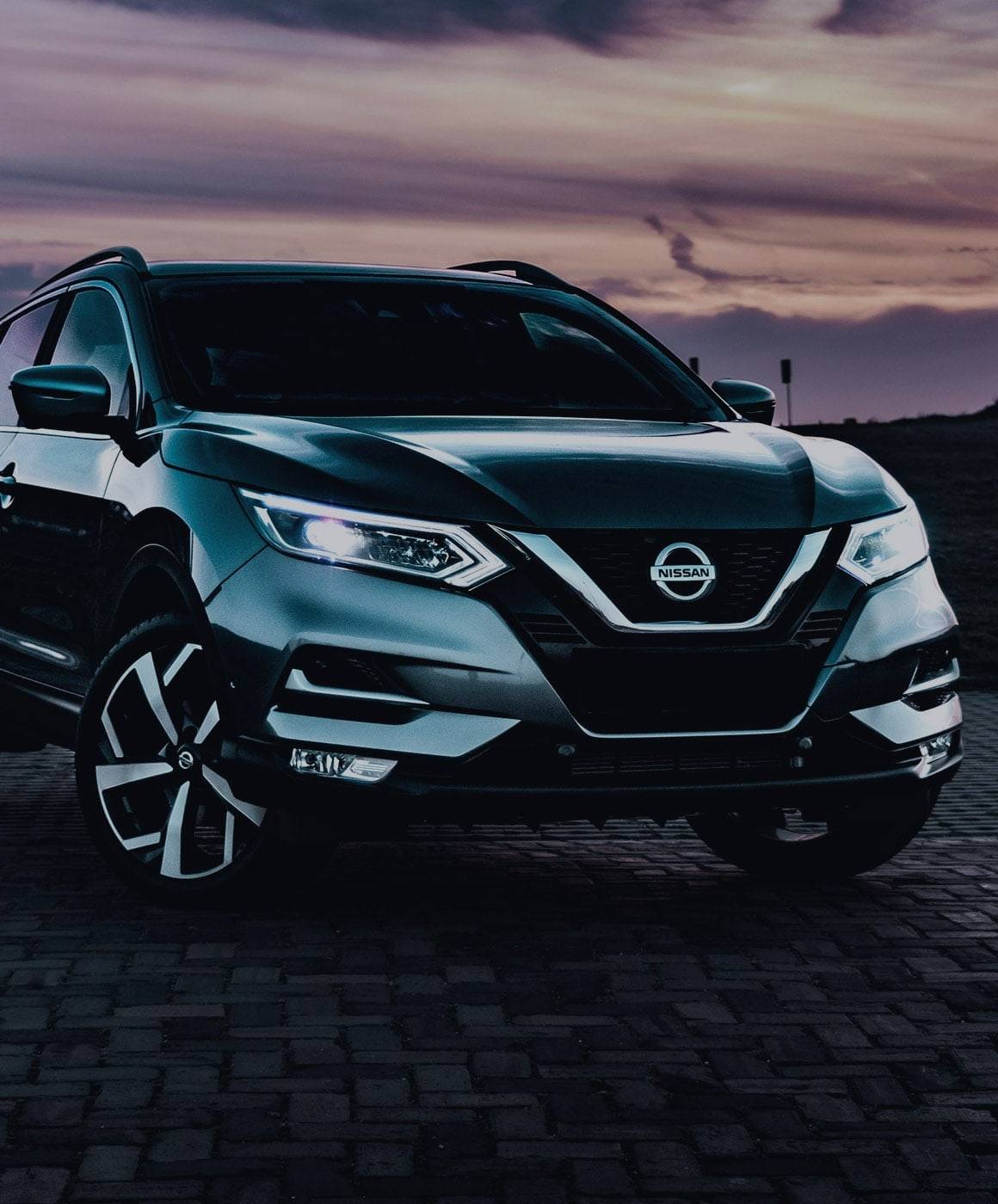 A finance package that suits you
Whichever Nissan you decide is right for you – we'll help your finance package is just right too. That means, at Car.co.uk, you'll never experience any pressure to choose any particular package – and there's never any obligation when you get a quote.
What's more, we're always on hand to help – so if there's anything you're 100% confident about, our helpful team are just a call or an instant message away.