Get the best car finance for your Lamborghini today
It doesn't matter whether you're shopping for a pre-owned Gallardo or a fully-loaded Aventador, we appreciate that finding the right finance package can make all the difference when you're aiming to get behind the wheel of your dream Lamborghini.
We have a range of innovative tools that will let you compare specialist Lamborghini finance offers – and you'll even be able to adjust the specifics of your quote in real-time, adjusting the amount you want to borrow and the repayment term until you've got a monthly payment that fits your budget.
Of course, Car.co.uk lets you access a wide range of different finance products too – including Lamborghini hire purchase agreements, Lamborghini contract lease offers, and even personal loans that you can secure with your vehicle.
As well as more traditional types of finance, we can also connect you with lenders who offer specialist Lamborghini PCP finance deals – and in many cases, the monthly repayment will be significantly lower than you'd find with hire purchase or a contract lease. What's more, you'll be able to limit your repayments by deciding how many miles you'll cover in your Lamborghini each year.
When you come to the end of your Lamborghini PCP car loan agreement, you'll be able to choose your next ownership step. You might decide that you want to simply return the car; then again, you may opt to purchase it outright. Alternatively, it might turn into the deposit for your next car – if you've been bitten by the Lamborghini ownership bug!
We know that buying a Lamborghini isn't cheap – but that doesn't mean you should settle for anything but the very best value from your finance agreement. You don't have to settle for a car that's almost right - we'll help you find a great value package – so you can maximise your spending power and find your dream Lamborghini.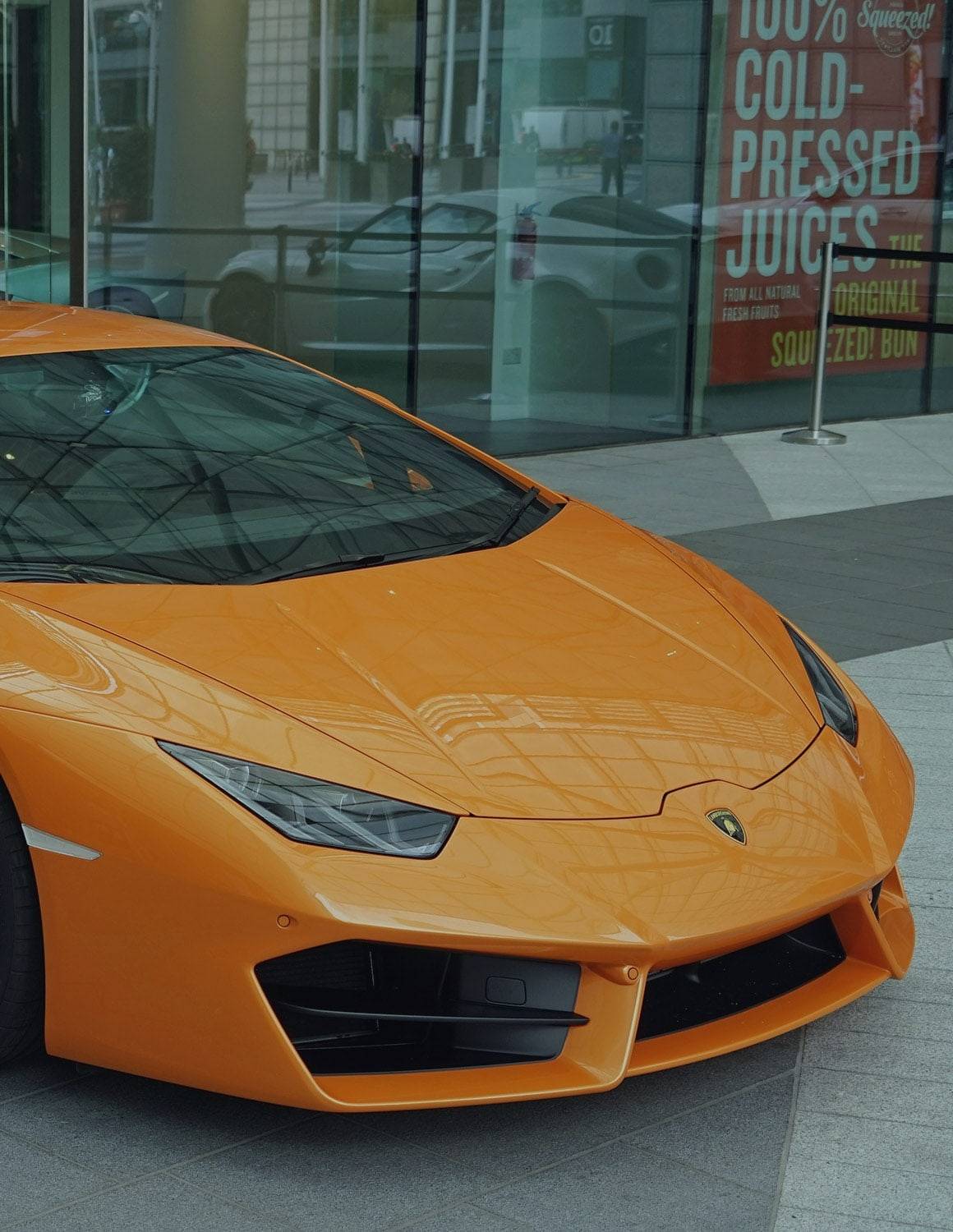 A finance package that suits you
Driving your Lamborghini should be a pleasure, so, at Car.co.uk, we make sure you'll never face any pressure to take a finance deal that's not right for you. You can explore all our quotes without any obligation whatsoever – and you can keep shopping until you find an offer that's just right for you.
We've even got a team who can help. If you have any questions, just get in touch – and we'll do our very best to help.