Get the best car finance for your Infiniti today
If you're planning to find a finance deal when you purchase your new Infiniti, you'll want to know you're getting a product that's right for you – at a price that suits your circumstances. Whether you're hoping to make your next vehicle an agile Q30, an uncompromising Q50, or an adventure-ready QX30, you can find the perfect finance package.
Our unique comparison tools don't just let you compare the quotes we'll find for you – but you'll also be able to adjust each element – tweaking the amount borrowed and the repayment term until you've found a monthly payment that's perfect for you.
It's not just traditional Infiniti finance offers we provide either – you'll be able to explore a range of products, including Infiniti hire purchase agreements, personal loans, Infiniti contract hire deals – and flexible Infiniti PCP finance deals.
With PCP – or a 'Personal Contract Plan' – you're likely to be paying a significantly reduced monthly payment compared to traditional Infiniti motor finance plans. You'll also be able to adjust your monthly payment by choosing the right number of miles for you. When you get to the end of your PCP agreement, you got a number of options relating to ownership of the vehicle. You may wish to simply give your car back and walk away – then again, you might decide you enjoy your Infiniti so much that you want to make a final payment to buy it outright. Alternatively, you can use your car as a part exchange – so you drive away in a new model.
Whichever Infiniti is right for you, we'll help you track down the very best way to pay for it – and we'll do everything possible to make sure it's a plan that suits the way you drive and your personal circumstances. What's more, we've got a team on hand ready to answer your questions and help you generate outstanding quotes.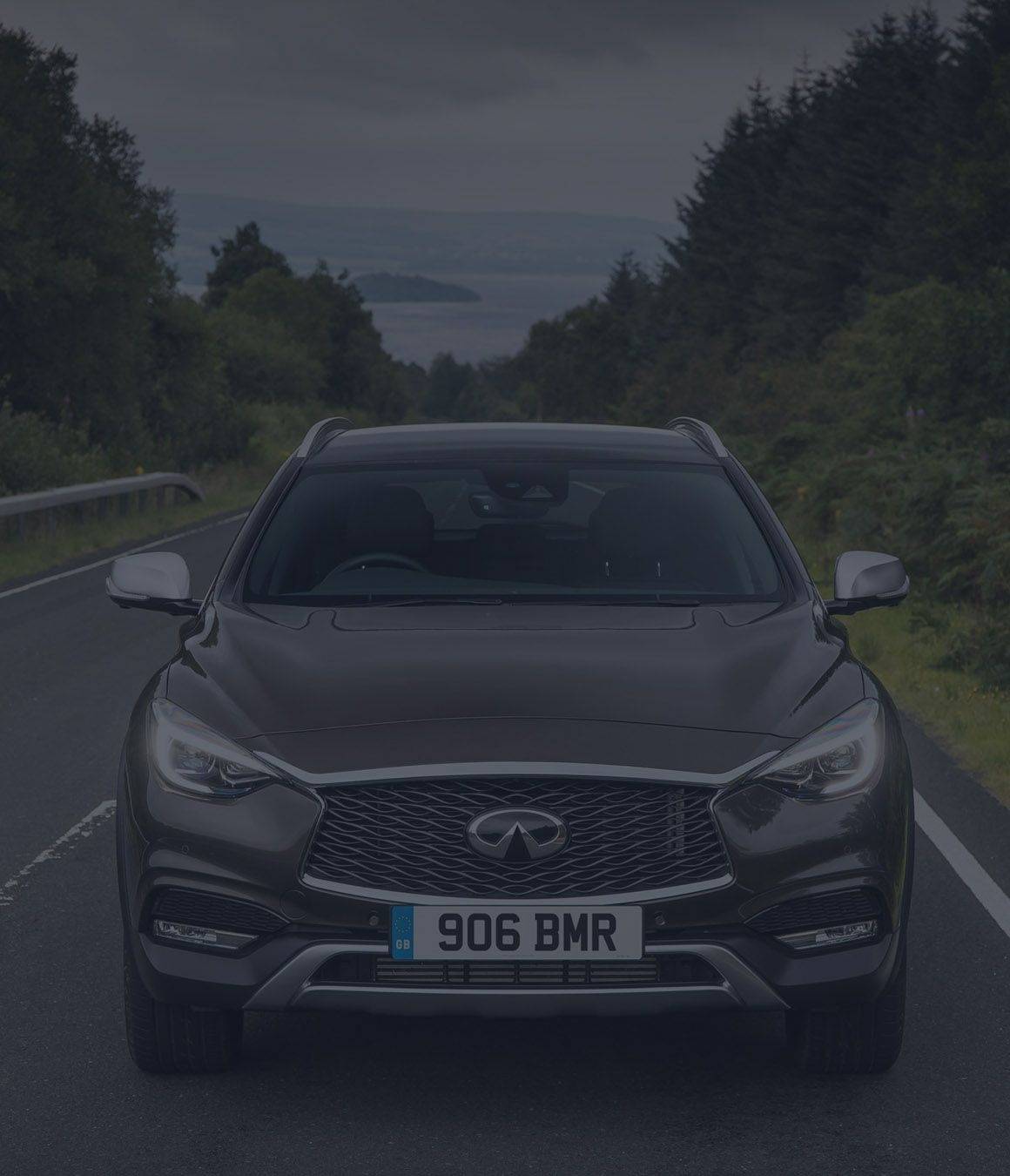 A finance package that suits you
Happy driving doesn't involve worries about your monthly payment, so, at Car.co.uk, you'll never be faced with any pressure or obligation to move forward with any of your quotes.
Instead, we aim to simply provide you with all the information you need to make an informed decision about what's right for you. You'll find detailed examples and illustrations with every quote, so you can be sure you're picking the right option from a company you can trust.