Get the best car finance for your Fiat today
Looking for an outstanding finance deal on your next Fiat? We can help – and the great news is, we'll take a lot of work out of the process!
When you apply for finance with Car.co.uk, a single application gives you access to one of the UK's most forward-thinking finance lender networks. We only need a few details from you, then you'll have a team working on your behalf to track down the very best deal for you.
Why not use our finance calculator to get a feel for how much you might be able to borrow? You'll be able to pick a level of credit rating that reflects your finances – then you can adjust the sliders until you find a monthly payment amount and term that works for you.
After looking at what kind of payments and overall borrowing amounts might be possible, you'll be able to click to complete an application. We'll ask a few more questions – but the whole process takes no more than 3-4 minutes. When your application's complete, it'll be sent over to a dedicated team who'll check with a massive panel of lenders to find the perfect deal for you.
From PCP packages and HP deals to personal loans that mean you can pick any car from any lender – our partner will check them all. The best part is, you'll start with the application first – so you don't have to worry about spending lots of time applying and having multiple credit searches carried out. Instead, you'll get the funds secured, then you'll be able to work on finding the car that suits your needs.
Perhaps you're looking at a finance package for the amazingly popular Fiat 500. Then again, perhaps you've got your eye on something sportier – like the 124 Spider. Alternatively, a bigger Fiat might be the one for you – like the new Tipo, a Doblo – or even a tough Fullback pickup.
Whichever Fiat's right for you, our finance partner will work with your prospective lender to remove all the paperwork, jargon, and small-print – leaving you free to get behind the wheel and start enjoying your new car!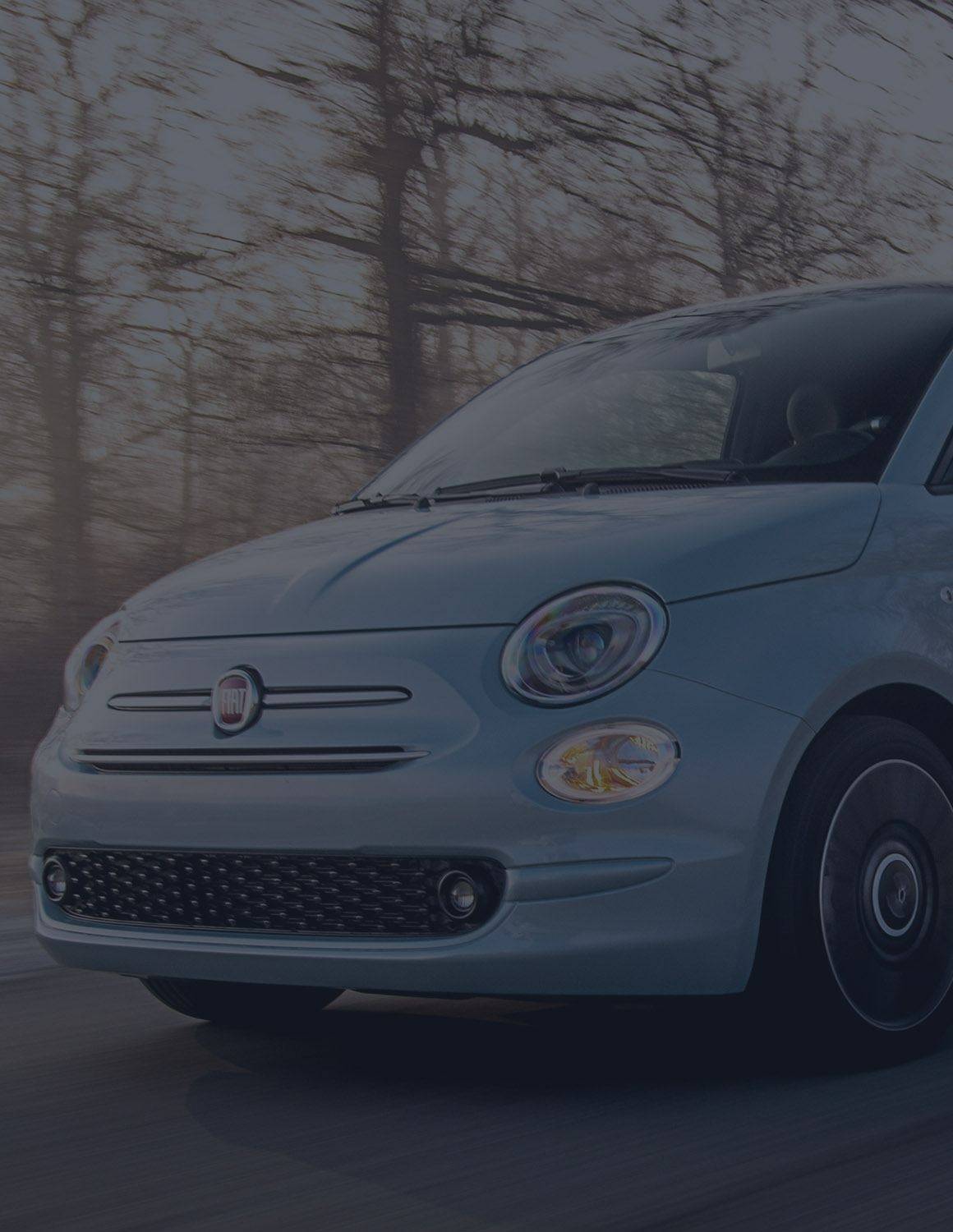 A finance package that suits you
Your new Fiat should come with plenty of extras and options – but we'll make sure that finance worries are never included.
You're never under any obligation when you receive a quote from Car.co.uk – and we're always on hand, just in case you need any help with any part of your quote. We promise transparent information about every quote – so you can be confident you're getting the best deal for you.