Get the best car finance for your Ferrari today
Whether you're in the market for a stunning pre-owned California, or you're hoping to be the owner of an 812 Superfast fresh from the Maranello factory, we'll help you secure an outstanding Ferrari finance offer that's built around you, your pocket, and the way you drive.
We know that Ferraris often come with a large monthly payment – but just because you're purchasing a car with a significant list price doesn't mean you shouldn't expect great value from your finance package. We'll help you compare quotes – so you can find a deal that's perfect for your budget.
The tools on Car.co.uk will let you adjust every part of your finance deal too – deciding how much you'd like to borrow, how long you'd like your repayment term to be – and even helping you to choose from a range of different products.
We can offer a range of Ferrari personal contract hire plans, Ferrari hire purchase agreements – and a number of personal loan options. We can even put you in touch specialist companies who can arrange Ferrari PCP finance deals. With a 'PCP' or 'Personal Contract Hire' plan, you'll be able to make significantly reduced monthly payments compared to a traditional hire purchase plan. What's more, a PCP plan will let you choose from a range of options when your agreement comes to an end.
If you've used a Ferrari PCP offer to purchase your car, you can make a final payment towards the purchase price – making the car yours; alternatively, you can simply hand the vehicle back with nothing more to pay. That said, you may wish to use the third option – handing your Ferrari back and using it to upgrade to a higher-spec or new vehicle.
We appreciate that buying an running a Ferrari isn't likely to be cheap – but you can find a deal that makes every mile feel like a pleasure.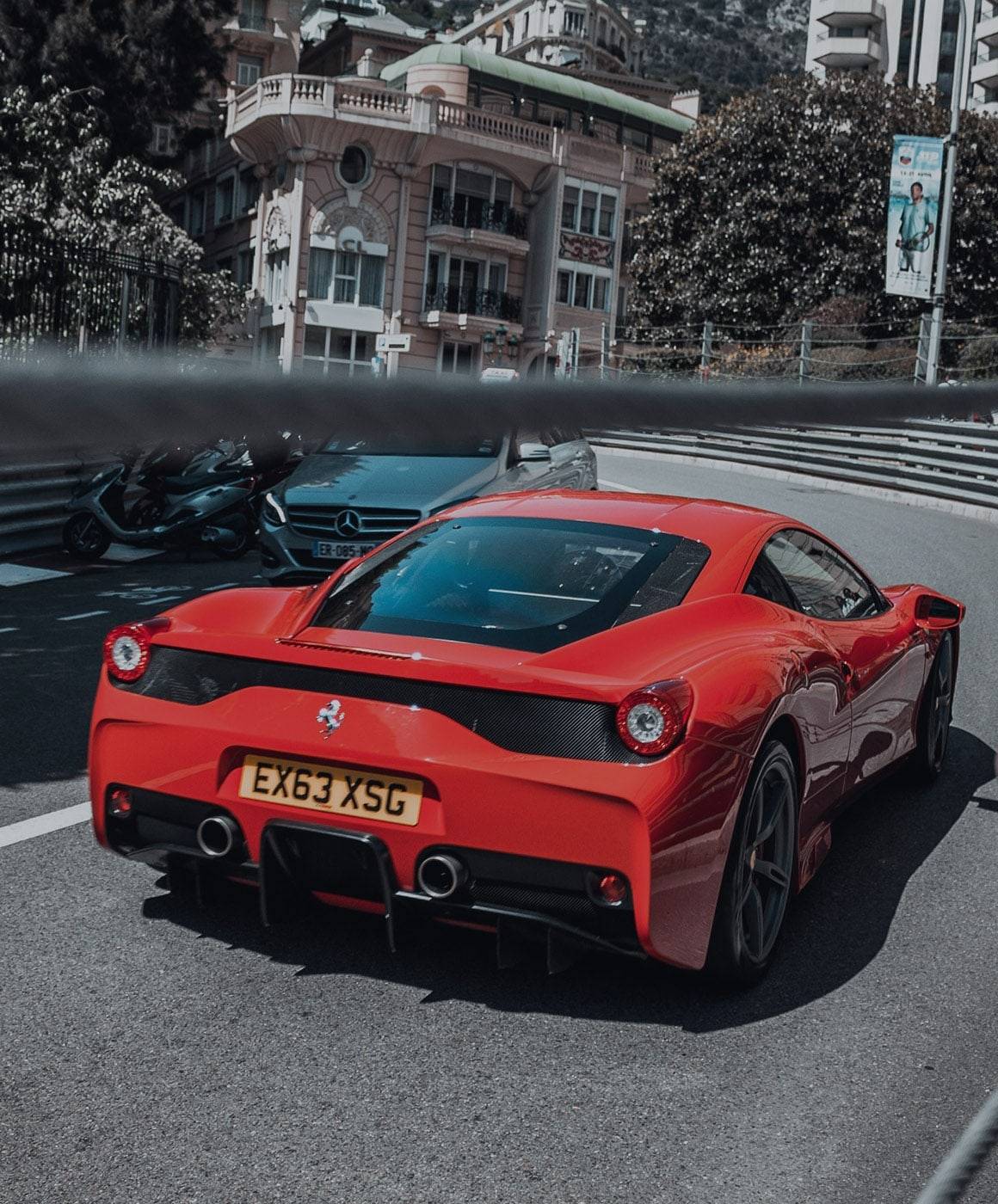 A finance package that suits you
Driving a Ferrari shouldn't come with money worries – so that's why you'll never find yourself under any pressure when you're exploring the offers on Car.co.uk.
We'll make sure every quote you see comes with clear illustrations and plain English wording – and, if you have any issues at all, you're always welcome to get in touch with one of our expert team. Ferrari finance from a company you can trust.