Get the best car finance for your Dacia today
Dacia produces a range of great value vehicles for the UK market – but lower than average purchase prices shouldn't mean you have to accept a middle-of-the-road finance deal. At Car.co.uk, we'll help you don't pay a penny more than you need to – whether you're looking at a rugged Duster or a spacious Logan.
When you use our site to find a great Dacia finance offer, you'll get to use a range of innovative tools – allowing you to adjust every part of your quote. Choose how much you'd like to borrow, the kind of finance product you'd like, and how long you'd like to make repayments for. In return, we'll track down the best rates and monthly payments that suit your pocket.
You'll be able to choose from Dacia contract hire options, Dacia hire purchase packages – and even a range of highly-competitive personal loans that you can choose to secure against your vehicle.
You might choose to explore one of our lenders' Dacia PCP finance deals – a modern and innovative way of buying your next car. A PCP – or 'Personal Contract Plan' gives you the opportunity to make a significantly reduced monthly payment compared to traditional hire purchase plans – with a range of options when the agreement comes to an end. If you decide you love your Dacia and don't want to let it go – that's fine – you can simply take your final purchase option. Then again, you might be ready for an upgrade – in which case, you can use your existing vehicle to help step into a newer model. Alternatively, you're also free to simply hand your car back and walk away. A PCP plans helps you to keep things flexible – since you don't know what the future's got in store.
We just need a few details from you to get started – and when you've found a quote that's perfect for you, you'll just need to decide which Dacia you're going to test-drive!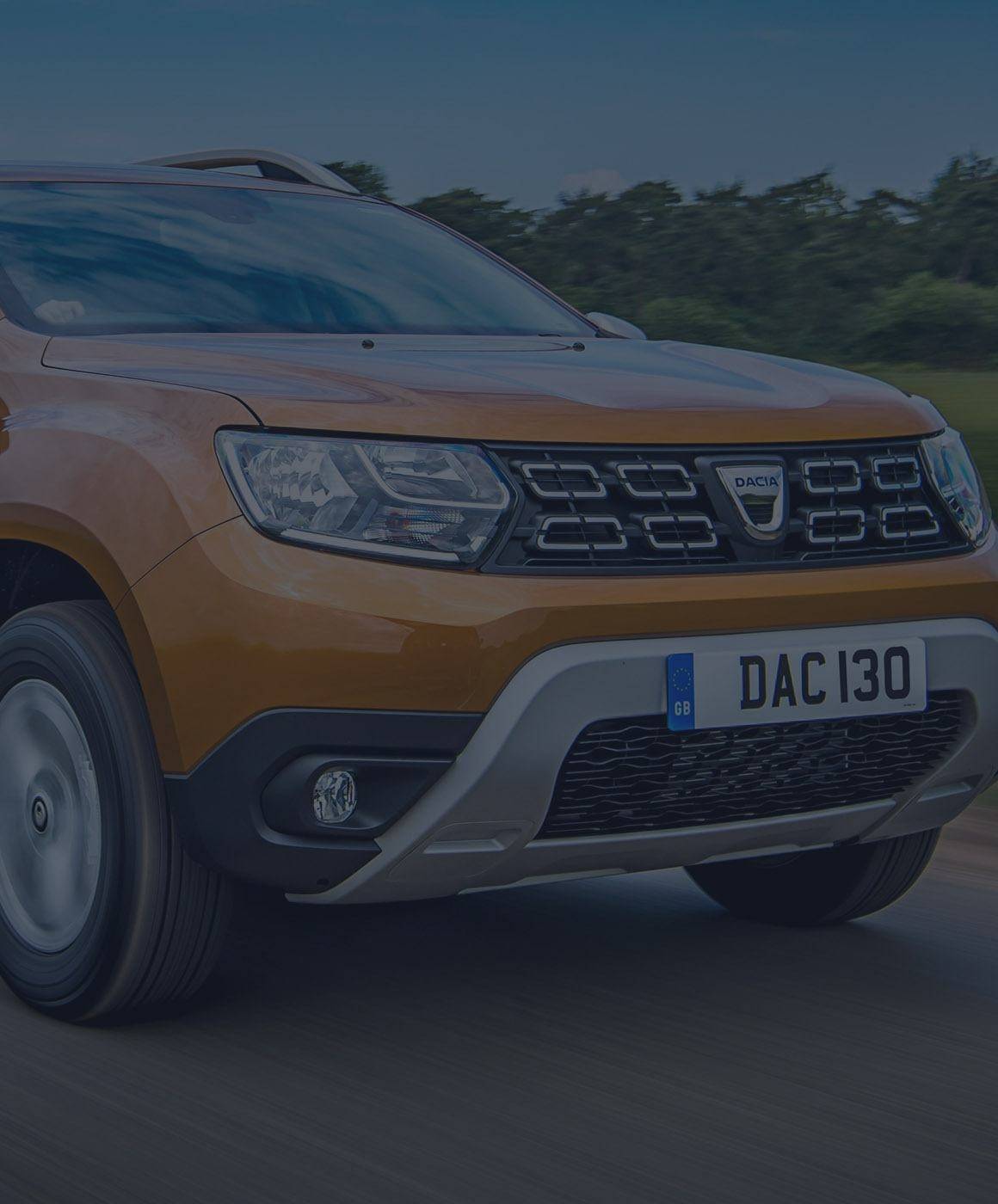 A finance package that suits you
When you use Car.co.uk to find finance for your next vehicle, you can be 100% confident that you'll never find any pressure or obligation.
We know that being a happy motorist doesn't involve money worries – so we make it simple to compare every detail of every policy, so you can be absolutely certain you're getting the best deal for you. Great Dacia finance deals from a UK company you can trust.