Get the best car finance for your Chrysler today
Although Chrysler no longer produces new cars in the UK – that doesn't mean there aren't some exceptional pre-owned models on the market. Whether you're shopping for a modestly powered Ypsilon, a spacious Grand Voyager, or a sporty Crossfire, we'll help you track down a great value finance deal.
Our range of helpful finance tools let you adjust every element of your package – so you can decide how much you'd like to borrow, any deposit contribution you'd like to make, and how long you plan to make repayments over. When you do, you'll see a range of great value options – all tailored to suit your exact circumstances.
Of course, we understand that it's not just the figures that impact the kind of repayments you'll be making – there are a range of products out there too. Whether you'd like to look into Chrysler hire purchase agreements, contract hire, or even personal loans, we'll provide you with a range of options.
You might even decide to explore Chrysler PCP finance deals. A PCP – or personal contract plan – is a unique way to purchase a car – and if often involves a much lower monthly payment compared to traditional finance options.
With a PCP agreement, you'll pay towards a reduced purchase price – and you'll be able to keep your payments low by choosing an annual mileage limit that's right for you. When your agreement is coming to an end, you can choose to keep the car, hand it back and walk away – or use it to upgrade into a newer or higher-spec vehicle. PCP deals give you the flexibility to choose a great monthly price now – and keep your options open in the future.
Whichever finance package is right for you, we'll explain it in detail. Every quote is presented in plain English too – so you know exactly what you'll be paying back. Now you just need to choose a Chrysler that's right for you!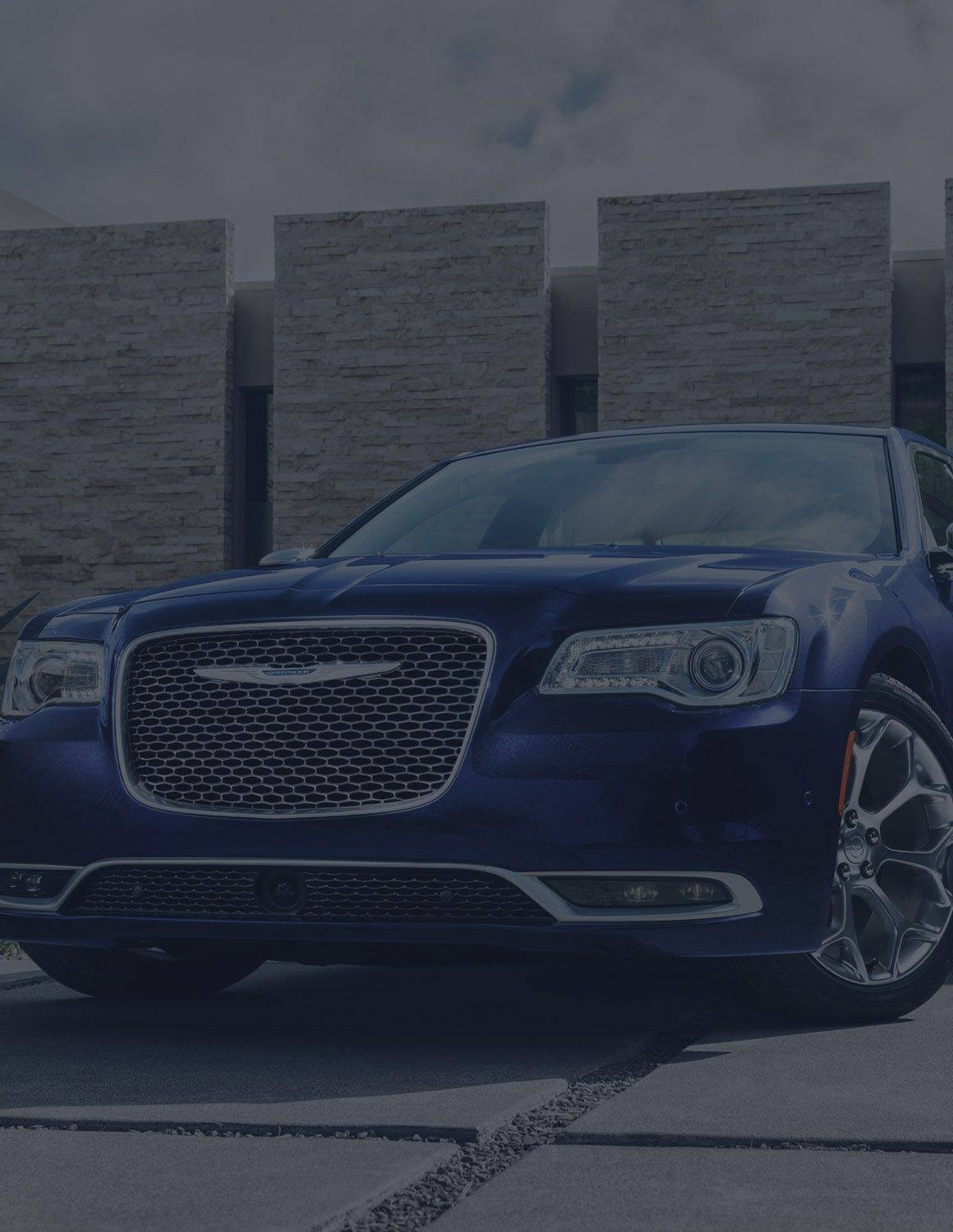 A finance package that suits you
We know that happy motoring doesn't involve money worries – and that's exactly why you'll never find any pressure or obligation as you explore the funding options you've got available to you.
We provide clear illustrations – and, if you have any questions or concerns, we're only a call or instant message away. We won't stop until we've found the perfect finance package for you, your car, and your budget.