Get the best car finance for your Bentley today
It doesn't matter whether you're looking to buy a pre-owned Continental GT from a private seller – or you're hoping to drive a brand new Bentayga out of the showroom, we know finding the right Bentley finance offer is key to enjoying your new vehicle.
As such, we've developed innovative tools that will help you find the perfect finance option for you. Our calculator will even let you adjust your quotes, so you can keep tailoring your monthly payment until it fits your budget perfectly.
When you explore finance options with Car.co.uk, you'll be able to compare Bentley hire purchase agreements, contract hire plans – and even a wide range of personal finance options that can either be secured against your vehicle or run independently. It doesn't matter whether you're looking for a new or used Bentley either – as we've got an outstanding range of used car finance providers on our panel too.
We also work with lenders who put together specialist Bentley PCP finance deals. With a PCP – or 'personal contract purchase' agreement, you'll choose a new or used Bentley – but you'll pay towards a significantly reduced purchase price. When your agreement is coming to an end, you'll have the option to pay the remainder of the purchase price – so the car becomes yours – or hand the vehicle back and finish the agreement completely. Then again, if you're planning on an upgrade, you'll be able to pick another vehicle – using your previous Aston Martin as a deposit. To make sure your payments are as low as possible, you'll even be able to commit to an annual mileage limit – so you're not paying more than you need to.
We understand that a Bentley isn't going to be the cheapest vehicle to finance – but that doesn't mean you should settle for anything but the very best value package available. We'll help you find it – so you can be certain that driving your next Bentley will be nothing but a pleasure.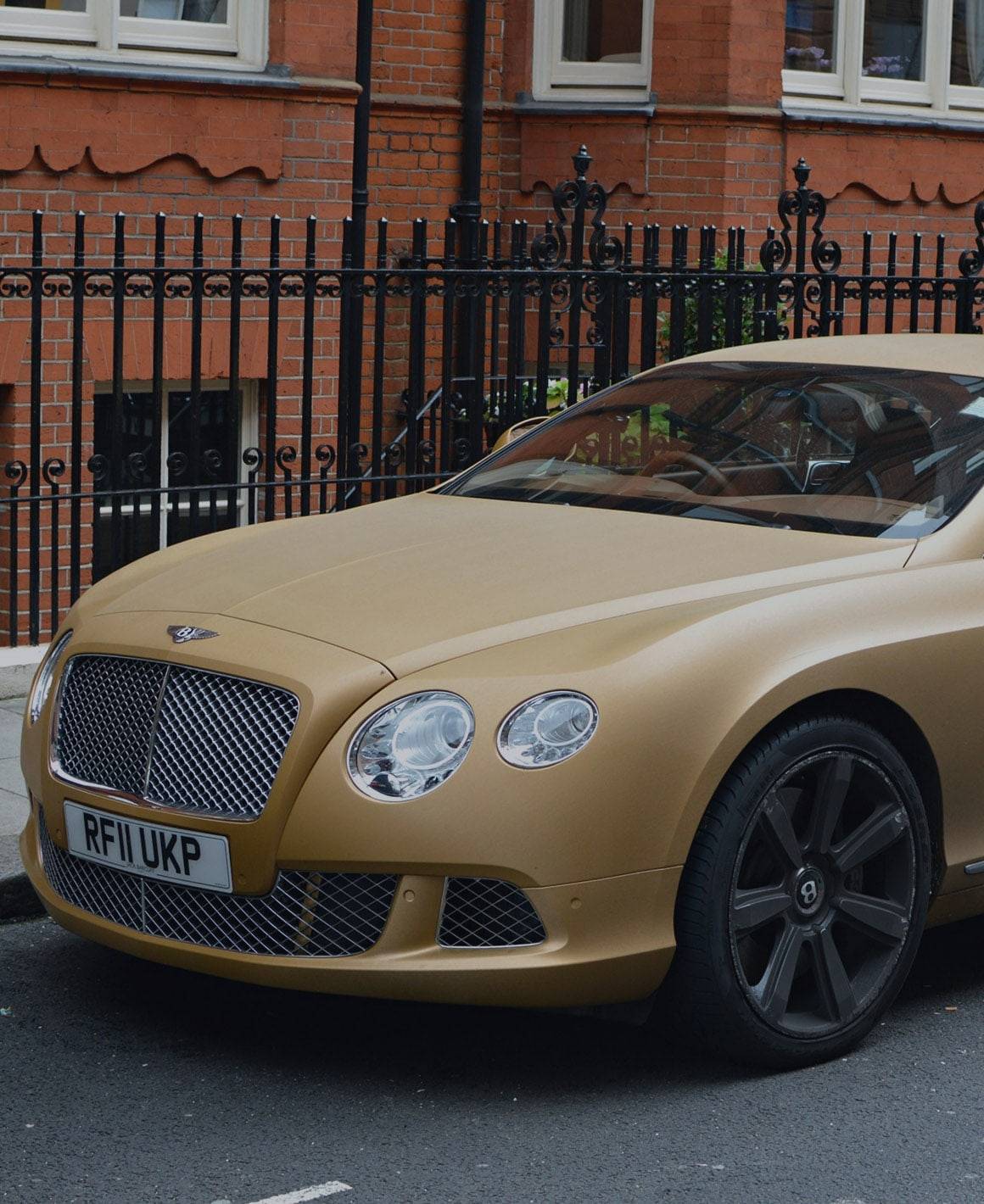 A finance package that suits you
Happy motoring shouldn't involve worries about your monthly repayments – and that's why, at Car.co.uk, you'll never find any pressure or obligation when you explore the range of quotes we provide.
Every option will feature clear illustrations and detailed explanations of interest rates, repayment terms, and monthly costs. What's more, we're at the end of the phone if you're not certain about any element. Bentley vehicle finance from a company you can trust.