Get the best car finance for your Aston Martin today
Whether you're hoping to find a pre-owned Vantage or a sleek new DBS or DB11, you can find an Aston Martin finance package that suits your circumstances. Our simple tool will let you adjust your monthly payment and term until you've tailored your deal to work perfectly around your budget.
With pre-owned prices beginning around £20,000 – and new special edition list prices often reaching well over £300,000 – there's a huge range of deals available. At Car.co.uk, we'll help you compare then in a matter of minutes – so you can fast track your way into your dream Aston Martin.
Of course, it's not just list price that has an impact on your monthly repayments; we'll help you choose from a range of finance options – including contract hire deals, Aston Martin hire purchase agreements – and even a range of personal finance options that can be secured against your chosen vehicle.
You might decide that buying your next Aston Martin using a PCP finance deal makes sense. A PCP – or 'Personal Contract Purchase' is a unique way to buy a vehicle – and it offers a range of options. Firstly, you'll be able to keep your costs low by committing to a certain mileage across the time you own the car – then, when your contract comes toward an end, you'll be able to choose your next step. You might decide that you love your Aston Martin and want to keep it – in which case, you'll be able to pay the rest of the purchase price and drive it away. Then again, you may wish to hand it back, or use it as a way to upgrade into a newer vehicle – the choice is yours.
We know that an Aston Martin isn't going to be the cheapest vehicle to finance – but that doesn't mean you should settle for anything less than the very best value deal. We'll help you find it – so you can be confident that driving your new Aston Martin is going to be a motoring pleasure.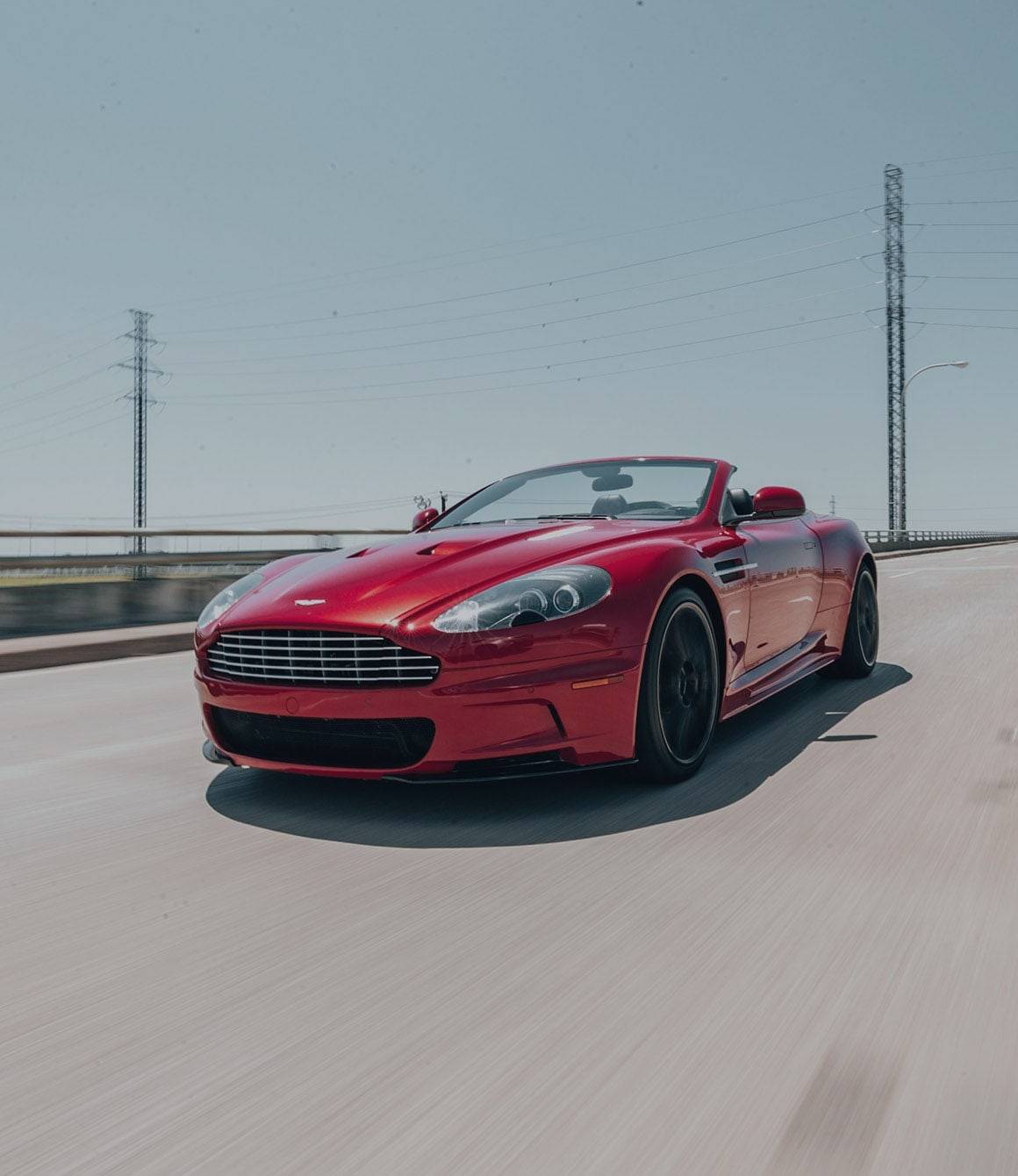 A finance package that suits you
We know that happy motoring shouldn't involve money worries – and that's why we make sure you'll never face any obligation when you explore our Aston Martin finance offers. In fact, we want to make sure you can choose a deal that's exactly right for you.
Every quote we provide will offer a detailed explanation of repayments, terms, and interest rates – and if there's anything you're not certain about, you're welcome to get in touch and discuss your specific needs with one of our team.